Blue Ivy is eight months old now, and there is some frantic speculation this morning that Beyoncé is pregnant again thanks to some "baby bump" shots taken at a restaurant in Washington Heights that could just as easily indicate Bey had a great meal; not necessarily that there is not another little BeyJay to look forward to. A source close to the two, however, says that she is indeed expecting again—a little more than three months along.
And yet, until anything official is released about the occupation of Yoncy's womb, people will continue to have their doubts for a few reasons. One question: The rumor persists that she secretly used a surrogate to carry Blue Ivy, so why would she do otherwise this time around? And secondly, the PR company who sent out the photographs later clarified that it was just "the way her dress looked" in that one shot. [Hollywood Life, Examiner, E! Online]
---
Katie Holmes gave Joshua Jackson a call after her split with Tom Cruise and although Pacey said it was "nice" he was glad to hear from her, his description of their conversation sounded awkward as all get-out: "Like any old friend, it was like, 'Oh, hi, how are ya? What's going on?' 'I had a kid.'" And spent a few years being repressed by an übertoothy alien prince with an alliance to a bizarre and unholy cult. But really, that's more of an endless mimosa brunch conversation. [Us Weekly]
---
G/O Media may get a commission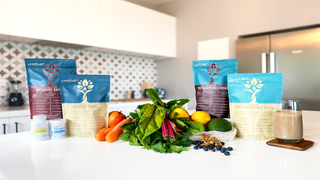 Chris Brown went to court in Los Angeles for a slap on the wrist after failing a random drug test in Virginia, part of the deal he made for his 2009 assault. Brown told Virginia officials that the marijuana was medical (he has a card from an acupuncturist) and legal in California. The judge said that lots of kids look up to him and he should be more careful. That ship has sailed, dontcha think? [NYDN]
Supposedly this Ri-Ri tweet is about Brown:
---
Speaking of which, Rihanna puked on her VIP table at a club in Las Vegas, although supposedly some of it went into a napkin. The dude with her gave her a towel to clean herself up. I wonder if dudes just follow her around with towels. (Yes.) [Entertainmentwise]
Uh… Does Rihanna smoke diamonds? [HuffPo]
---
Sofia Vergara's fiancee Nick Loeb acted like a dick when her dress ripped at the Emmys. As she ran to find a wardrobe assistant to help with the emergency:
Nick was trailing in the back, looking annoyed. He was just annoyed that she pulled them from the audience. He was huffing and puffing.
Later, he was overheard saying "Ugh, I need to smoke a cigarette. Her dress got stuck on the seat and made a huge rip. Her whole [bleep]ing ass was sticking out." [Page Six]
---
Guys, this is a new Ke$ha single. Fuck it, I kind of like her.
---