After being sued earlier this week for "infliction of emotional distress and civil assault and battery," FreemantleMedia has agreed not to air a segment of America's Got Talent featuring an anonymous couple and their daughter who claim they were "humiliated" by show producers and host Tyra Banks.

In the lawsuit, filed Tuesday, the couple claimed they were "humiliated" during the filming of their segment, and that their daughter, a minor, was "physically manipulated and verbally abused" by Banks, who allegedly suggested the girl was "accidentally conceived."

In a statement, FreemantleMedia wrote:
"We take great care of all acts that cross the 'AGT' stage and their families. Tyra has been an incredible addition to 'AGT' with her vibrant energy and maternal nurturing spirit, and we look forward to continuing to watch her positive influence on the show."

G/O Media may get a commission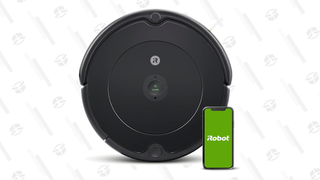 35% Off Black Friday Deal
iRobot Roomba 694 Robot Vacuum
Based on the likelihood that this entire incident was caught on film, as well as the company's staunch support of Banks in their statement, I'm going to assume that NBC simply didn't want to deal with the rare pair of reality show contestants who actually lawyered up when confronted with the possibility of being humiliated on national television.
All of this reminds me of that iconic Talking Heads song, you know the one:
And you may find yourself

On the set of America's Got Talent

And you may find yourself

Watching Tyra Banks tell your daughter she was an accident

And you may find yourself

Behind the desk of a powerful attorney

And you may find embroiled in a lawsuit

That you more or less win

And you may ask yourself, well
How did I get here?