On this week's episode of Keeping Up With the Kardashians, the A-Plot was Kanye West's fashion show; the B-Plot was Khloe's nerves about Lamar's first public appearance; and the C-Plot was Scott Disick's ongoing struggle with sobriety. Join me as we take a look at the inner workings of a madman and the muses he calls "family." #LEGGO.

Khloe Kardashian, Kourtney Kardashian, Kylie Jenner and Kylie's employee, Jordyn Woods, are situated in an oversized vehicle on their way home from a Hollywood event. Khloe, taking this moment, calls her still-husband Lamar Odom to check in on his progress. Lamar seems to be doing well, he ran for 10 minutes on the treadmill that day, which is just remarkable for literally anyone, let alone a man who just re-learned how to walk. Khloe is shocked but excited by the news. This scene was filmed on February 4, 2016.
Former talk show host Khloe Kardashian preps for a taping of her now-cancelled talk show Kocktails with Khloe. Khloe gets primped and fluffed by an army of glam squad members while she discusses her ongoing feud with Caitlyn Jenner. Khloe says she hasn't spoken with Caitlyn since their press tour fight last episode, and she has no immediate plans to remedy the situation. This behind the scenes look at a failed project and butt implants was filmed on January 27, 2016.
G/O Media may get a commission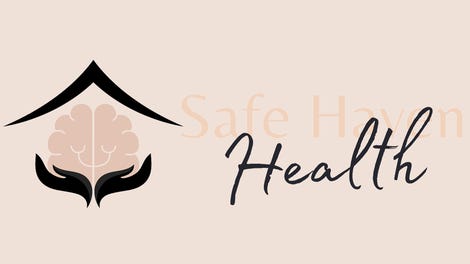 Addiction counseling
Safe Haven Health
In New York City, the Kardashians (sans Khloe), Jenners, and West's all attend a fitting for their Yeezy fashion show ensembles. Kanye along with Olivier Rousteing of Balmain have made custom outfits for each family member to wear to Kanye's show. Rapper and fashion observer Kanye West is so hype to control the image of his people and cannot stop smiling, hugging and dancing. Everything looks like bedazzled tattered clothing, but if Yeezy likes it I love it, okkkrr! This Balmain x Yeezy fitting was filmed on February 9, 2016.
Scene 9: Filmed on February 9, 2016
In one of many odd dinners within this family, Kris Jenner dines with her boyfriend Corey Gamble, friend Jonathan Cheban, daughter Kourtney Kardashian, and ex-husband Caitlyn Jenner. For most of the dinner Kourtney tells the group how unimpressed she is by Kim inviting Scott to every event of theirs in New York. Not only does Kourtney not trust Scott, but she also doesn't want to be held accountable for his sobriety. Everyone seems to agree and everything seems to be going well until Caitlyn personally asks Kris to go to the restroom with her. Kris looks at her ex like she has wings until Kourtney offers up her company to Caitlyn. This scene was filmed after the Scene 8 fitting on February 9, 2016.
Back in Los Angeles, Khloe and Lamar board a plane to New York City. Khloe had very understandable reservations about bringing a recovering Lamar to NYC for Kanye's fashion show in front of thousands at Madison Square Garden, but because of her family's request and Lamar's desire to, Khloe finally gave in. Khloe is not only anxious for Lamar to make his first public appearance on such a massive scale, but she's also nervous to see Caitlyn for the first time since their fight, and for Lamar and Caitlyn to meet. Khloe facetimes Kim on the plane. Kim tells Khloe not to worry and Lamar that she has a custom outfit for him ready once he arrives. Lamar is super calm, reading the LA Times and looking like a man who should be spending each one of his free moments counting his blessings. This miracle flight was filmed on February 10, 2016.
Khloe and Kim, both decked out in bone straight blonde weaves, get made up for Kanye's show. Kim is giddy about the event and being the ringleader behind Lamar's first public moment. Khloe on the other hand is more stressed AF and is struggling to keep it together. Kim tries to reassure her sister that Lamar who hasn't met the public eye since his near death overdose will be alright entering a room in front of thousands of people weeks after he's been released from the hospital. This scene was filmed on February 11, 2016.
At Madison Square Garden, Kanye West, Kim Kardashian West, North West, Kris Jenner, Caitlyn Jenner, Kourtney Kardashian, Khloe Kardashian, Lamar Odom, Kendall Jenner and Kylie Jenner all prepare for Kanye's show. Kim advises Lamar to not speak with anyone because it's not "interview time" and with that they prepare to enter the lion's den that is Kanye's oversized and public fashion show. Everyone files in like America's first and last family, followed by Kanye, who escorts Lamar into the venue.
After Kanye and Lamar's unnecessary moment, the show begins. The seats are packed with celebs and the Kardashian, etc. family is filled with exciting emotions related to Lamar's entrance and Kanye's creations.
After the show, the family poses for photos and then immediately departs the venue. Like Scene 13, this show was filmed on February 11, 2016.
In the final scene of the episode, Khloe seems to have buried the hatchet with Caitlyn and invites her on their private jet home to LA. Khloe and Caitlyn are joined by Lamar, Kourtney and Kris Jenner. Like most other parts of the episode involving Lamar, the conversation leads to his swift and miraculous recovery. Lamar asks to see photos of himself in a coma, which Khloe shows him and the viewers. Everyone seems to be in high and humbled spirits, especially when Kris asks if Lamar and Khloe can one day find it in their hearts to re-marry, like Melanie Griffith and Don Johnson. Khloe tells Lamar that it could happen if he's "lucky." I think he needs to be more than "lucky" for this to happen, but I'm not married to the man! This scene was filmed on February 12, 2016.
Okay now ladies, that's all ya girl has for this week's episode. Join me next week for an exclusive look inside the life of Rob and Angela Kardashian and another KUWKanye's Hostages on #KUWTKE. #GodIsGood

---
Mariah Smith is writer and comedic performer who keeps up with the Kardashians. For more Keeping Up With The Kontinuity Errors click here. You can follow her on Twitter@mRiah.

Images via E!