Three Australian men who pled guilty to gang raping a 17-year-old girl while visiting Croatia have apparently paid around $22,000 (USD) to avoid jail time. Australia's Brisbane Times reports that that Dylan Djohan, 23, Ashwin Kumar, 23, and Waleed Latif, 21 all agreed to pay a settlement to their Norwegian victim under a Croatian law that allows payment instead of a trial.

The three men, who admitted to raping the teenager, were sentenced to one year in prison, but that sentence was commuted to five years of probation. The sentence, which included the settlement, was the result of an agreement between the three men's lawyer and Croatian prosecutors.
Brisbane Times reports:
Croatian women's rights campaigner Sanja Sarnavka said the state prosecutor should not have sanctioned a financial settlement for a charge of rape, which carries a 15-year prison sentence in Croatia.

"If they can afford it, those who are indicted will pay for the best lawyers, pay the damages and receive a minimum sentence or even go free. In a democratic state, everyone should have the same treatment, regardless of their wealth or assets," Ms Sarnavka told Croatian media last month.
Ms Sarnavka defended the victim's decision to accept payment to avoid a protracted trial and relive the horrific encounter.
Obviously, the decision has sparked outrage in Australia.
According to reports the men raped the teenager in July 2015. Prosecutors claimed that the three men had decided to drug the girl while drinking with her in the resort town of Split. One of the men dragged her into the bathroom and the two others followed.
G/O Media may get a commission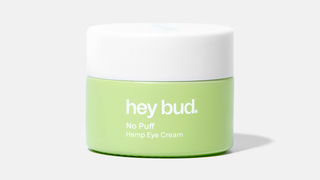 15% off
Hey Bud - No Puff Hemp Eye Cream
One of the rapists, Dylan Djohan, is apparently a minor Instagram star where he posts tips on working out. According to the New York Times, the three men are part of a "hypermasculine" body-building culture. One of Djohan's Instagram posts while in Croatia read:
4 days into my Adonis shred and these cuts are coming in deeper than the Baltic seas. My gift from the gods was this blessed block of heathen marble ... My curse from the gods is that I must sculpt it with my bare hands.
In another post he wrote:
Let me teach you the secret to living a 10/10 heavenly blessed life; Disregard work, acquire attractive women.
On Djohan's return to Australia, he bragged online about potentially joining the "mile high" club with a flight attendant.
Image via Facebook/Buzzfeed.