The rumor that Margot Robbie has been lying about her age just lost its most damning bit of hard evidence, as the Sydney Morning Herald has issued a correction to its 2008 story identifying the actress as a 23-year-old.
I reached out to a New York-based employee of the newspaper last week to inquire about the piece (as the original author was no longer employed by the SMH), and was informed that editors in the Sydney office would "look into" its inconsistencies with other reports at the time. Monday morning, they told me they had issued a "belated correction," which is now live on their site. It reads:
Correction: This article originally stated Margot Robbie's age at the time of publication was 23. She was in fact 17 years old.
Further proof arrived in my inbox without warning on Friday evening, when a former schoolmate of Robbie's asked if I would be interested in seeing photos from their 2007 yearbook—the one from Robbie's senior year. "That would be great," I responded.
Hours later, I received the images. There was Margot at the senior ball, Margot in a production of a play called Andrews High, and Margot posing alongside everyone else in the class of 2007.
G/O Media may get a commission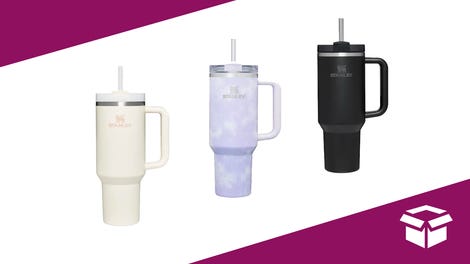 Up to 45% off
Stanley Cup Sale
The public—myself obviously included—is often fascinated when an actor is revealed to have altered their biography in some way—be it a change of name, age, or birth place. We're equally shocked when they—those people who pretend for a living—are revealed to be pretending about nothing at all.
Robbie will be celebrating her 26th birthday on July 2, the day after her new film The Legend of Tarzan hits theaters. Jezebel wishes Margot a very happy birthday in advance. We regret perpetuating this error.

---
Images via tipster.