Anna Yocca, the Tennessee woman initially charged with attempted murder for trying to induce an abortion at home in her bathtub, has pleaded guilty to one felony count. Yocca pleaded to "attempted procurement of a miscarriage" and was immediately freed from county jail, where she has spent more than a year.
Yocca was 24 weeks pregnant when she tried to induce an abortion with a coat hanger at home in her bathtub; the infant was born prematurely, weighing 1.5 pounds and with permanent damage to his eyes, lungs and heart, according to prosecutors. She took the plea deal Tuesday in exchange for her release; she's been in the Rutherford County Jail since December 2015, unable to pay a $200,000 bond.
Yocca's case went through a dizzying number of dropped charges and re-indictments: the attempted murder charges were dropped to "aggravated fetal assault" in February 2016, but in November she was charged with three new felonies: aggravated assault with a weapon, attempted procurement of a miscarriage and attempted criminal abortion.
In the meantime, the "fetal assault" law on Tennessee's books was eliminated: it was meant to deter pregnant women from abusing drugs by putting them in jail. (In a surprise everyone but Tennessee legislators could see coming, that didn't work and it did not reduce the number of drug-dependent infants born in the state.)
Yocca was never accused of drug abuse; the New York Times points out that two of the three felonies she was eventually re-charged with were enacted in the 19th century.
G/O Media may get a commission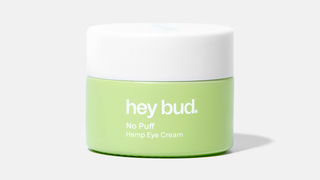 15% off
Hey Bud - No Puff Hemp Eye Cream
Yocca was sentenced to time served and released from jail at 9 p.m. Tuesday. Lynn Paltrow, the executive director of National Advocates for Pregnant Women, told NBC that arrests like hers "will discourage people from seeking help."