I may never drink Pepsi again. Not because of its new, terrible, and—as of press time—pulled Kendall Jenner "resistance"-themed advertisement, but because it's a trash soda that makes it feel like my teeth are about to fall out. Besides, co-opting the movements of the counter culture is an advertising tradition that, while extremely worthy of criticism, goes further back than Pepsi Clear.
In the past decade, to present just a few examples, we've watched Dove (and half the beauty industry) use female empowerment and the body acceptance movement—primarily driven by online women's media—to sell soap and shampoo, Cheerios put out ads that feature gay dads and interracial couples primarily to inspire think-pieces and generate free advertising, and Jay Z's apparel company Rocawear try to profit off of the Occupy Wall Street movement by pushing out an "Occupy All Streets" t-shirt in the early days of 2011's occupation of Zuccotti Park in the financial district of Manhattan.
Perhaps the most famous "woke" advertisement of all time is Coca-Cola's "Hilltop" ad, recently re-popularized in the series finale of Mad Men.
Leaning heavily on the pro-peace, anti Vietnam hippie imagery of the era, this 1971 ad generated the hit song "I'd Like to Buy the World a Coke," which was then adapted into another hit, "I'd Like to Teach the World to Sing (In Perfect Harmony)." Created by McCann Erickson's Bill Backer, the idea originated when the ad man, frustrated and stranded at an airport in Shannon, Ireland, noticed a handful of his fellow passengers laughing over bottles of Coca-Cola.
He later wrote:
In that moment [I] saw a bottle of Coke in a whole new light … [I] began to see a bottle of Coca-Cola as more than a drink that refreshed a hundred million people a day in almost every corner of the globe. So [I] began to see the familiar words, 'Let's have a Coke,' as more than an invitation to pause for refreshment. They were actually a subtle way of saying, 'Let's keep each other company for a little while.' And [I] knew they were being said all over the world as [I] sat there in Ireland. So that was the basic idea: to see Coke not as it was originally designed to be — a liquid refresher — but as a tiny bit of commonality between all peoples, a universally liked formula that would help to keep them company for a few minutes.
G/O Media may get a commission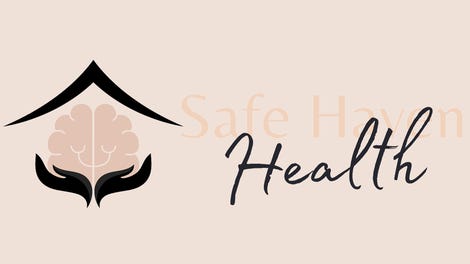 Addiction counseling
Safe Haven Health
In 2015, jingle writer Roger Greenaway, who collaborated with Backer on the song, attributed the campaign's success to the political and social climate of the late '60s and early '70s telling the ASCAP, "I think it was the flower power era, and most of America was tiring of the Vietnam War. The lyrics, although not overtly anti-war, delivered a message of peace and camaraderie."
And, most importantly, "buy Coke."
Later in the '70s, advertisements for the Revlon perfume "Charlie" did something similar by actively courting the career women who emerged from the second-wave feminist movement. The Charlie girl was a jet-setting, successful woman-about-town—a sort of precursor to Sex and the City's Carrie Bradshaw—with no shortage of things to do and dates to meet. In some ads, the Charlie girl carried a brief case to show that she was an effortless professional. She wore sensible-but-stylish pantsuits and often accessorized with hats well suited for tossing in the air à la Mary Tyler Moore. "Kinda young, kinda now! Charlie! Kinda free, kinda wild! Charlie," went the commercial jingle, reminding women everywhere that they were independent and self-sufficient, so long as they were wearing Charlie perfume:
Among the most prolific political/social advertising campaigns are the ones produced by photographer Oliviero Toscani for United Colors of Benetton in the '80s and '90s. The ads, a part of the Italian retailer's "United Colors" campaign, featured provocative images, some even featuring severely impoverished children and scenes from the deathbed of AIDS activist David Kirby.
Obviously, some of these ad campaigns—like Charlie, Coca-Cola, and United Colors of Benetton—have been more successful than others:

Since its debut on Tuesday, Pepsi's RESIST ad has received a a justifiable amount of backlash for the tone-deafness of its corporate/pseudo political messaging. As my colleague Kara Brown described upon its release:
Somewhere in the happiest, most diverse city on the planet, a group of people are marching. What are they marching for? Who knows?! They're carrying an array of vague, Pepsi-blue signs and they're all very positive because this isn't one of those rowdy, urban protests, ya know?
In response to the overwhelmingly negative reaction to the campaign, PepsiCo has made multiple statements on their valiant effort to bring together "various groups of people embracing a spontaneous moment" in "a global ad that reflects people from different walks of life coming together in a spirit of harmony," something (still not sure what) they "think [is] an important message to convey."
Then, once it became clear that the ad might cost them customers rather than gain them a few, PepsiCo pulled the ad, stating, "Clearly, we missed the mark, and we apologize. We did not intend to make light of any serious issue."
Maybe they didn't intend to make light of any serious issue, but—like Coke in the '70s—they did intend to make money off one. Did this ad fail where "Hilltop" succeeded because it's a shittier campaign, or because we've all become more conscious consumers? Ideally, it's a mix of both, though I guess we'll find out the next time a corporation tries to sell an idea that has nothing to do with its product.