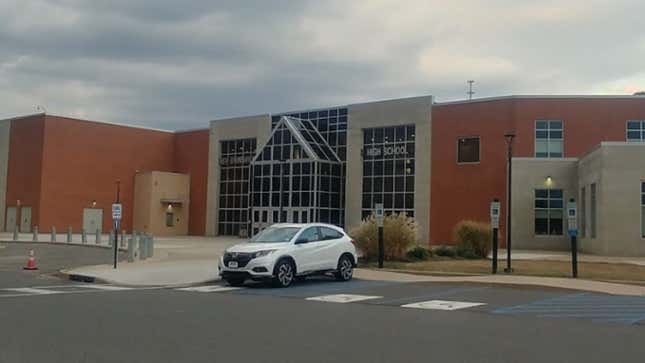 It's a story that sounds like it came out of a Hollywood writers' room (see 21 Jump Street and Never Been Kissed): A 29-year-old woman posed as a teenager at New Brunswick High School in New Jersey and attended classes there earlier this month. NBC New York reports that Hyejeong Shin, who submitted a fake birth certificate saying that she was a minor, has since been arrested for providing false government documents, leaving students shaken and upset.

According to New Brunswick Today, Shin attended the school during the week of January 16, and sat in on classes, formed budding friendships with students, and even swapped numbers with some of them. Students interviewed by CBS New York confirmed that Shin was pretending to be a 15-year-old freshman—a move that they thought was "more surprising" and was probably the detail that tipped adults off that something was amiss. Guidance counselors' suspicions around Shin prompted further investigation of her documents, which led to the discovery of her fraud, HuffPost reported. Shin was charged with using falsified government documents to verify one's age on Tuesday.
In a school board meeting later that evening, New Brunswick Superintendent of Schools Aubrey Johnson said that Shin attended the school for four days before school authorities were able to confirm her true identity, at which point they called the police immediately. Johnson also said at the meeting that the district will "take a look at our processes…in terms of how to better look for fake documentation and other things" to avoid similar incidents in the future.
While the high school and police have yet to provide a motive behind Shin's actions, some students told New Brunswick Today that they suspect Shin was planning to involve female students in sex trafficking. "I think she was really trying to traffic young women," high school senior Abrianna Martin said in a TV interview. "I heard she was still trying to contact some of the young girls here even after we found out." The district has allegedly contacted the parents of students with whom Shin made direct contact, and have advised them to cut off communication immediately.

G/O Media may get a commission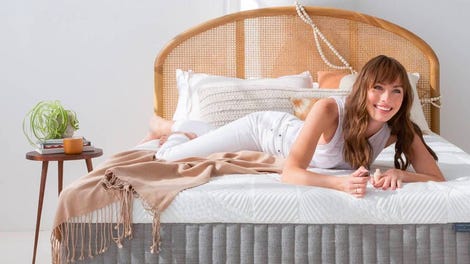 Sleep Sale
Sleep Sale - Brentwood Home
Administrators at New Brunswick High School did not immediately respond to Jezebel's request for comment.
Video footage submitted to CBS New York shows students visibly upset by the incident, protesting and chanting in the hallways. Additionally, a group of students attended the Tuesday evening meeting to voice their concerns, but were not permitted to speak. "We feel so unsafe and nobody wants to listen to us," a student named Ethan Calderon told New Brunswick Today. "Do they not care about us because we're minorities?"
Grooming, whether in the form of romantic proposition or platonic friendship, is an effective tactic when it comes to human trafficking—one that relies on emotional manipulation and control.
Regardless of Shin's true motives, students have been left feeling uneasy and fearful since her arrest. A student named Tatiana told New Brunswick Today that she feels "taken advantage of" by Shin's deceit. "I was in class with this woman, and talked to her, walked her from point A to point B, and never expected this to happen," she said. "Not knowing she was a 29-year-old woman makes me question how safe I am in this building."
Students' well-being is already threatened by book bans, homophobic and anti-trans policies, and mass shootings; they don't need the additional stress of trying to suss out whether the new kid is actually a peer or an adult creep.