The kids' fashion show for Zurich's Charles Vogele Fashion Days looked sweet and innocent — but underneath the cuteness, turmoil lurked.
Little Veronica struggles to balance the challenges of high school with the pressure of solving mysteries in Neptune.

Bethany planned on auditioning for the European remake of Stephen King's The Shining, but her lollipop accessory and denim vest were deemed too twee for the role.


G/O Media may get a commission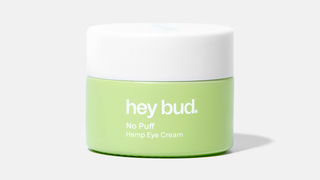 15% off
Hey Bud - No Puff Hemp Eye Cream
Little Holden can't stand any of you phonies or your crummy fashions, considers running away from school and wandering around New York.


Natalie paused momentarily to consider how nonsensical it is to wear a sweater with shorts, but she was late for her sailing lesson; it was too late to change.


Moira felt insecure and guilty that she was the only kid in the third grade who had somehow been spared from chicken pox and dressed in all spots for solidarity with her fallen classmates.


Shannon would be honored if you'd give her your vote for student council president.


Flannery cannot believe you haven't read any Pynchon and mentally crosses you off her list of potential study partners.


Ava stood back, regarding the work the interior decorator had done in her foyer. Florals? Shabby chic? She was displeased.


Wearers of little red riding hoods, do not fall for the sliver-tongued trickery of Tween Wolf.


Maria didn't understand why her boyfriend kept buying her sweaters that resembled serapes. Her attempts to explain that she was of Italian and not Mexican ancestry had again fallen on deaf ears.


Jean had always admired pilots who fought in World War I.


Posing solo with his jacket slung roguishly over his shoulder somehow felt empty without the other four members of his boy band, thought Zeke.


Sarai couldn't wait for her first day of Advanced Hypnotism class.


The best way to insult Deirdre is to explicitly state a distaste for either pink plaid or ironic denim.


Shelley didn't mind the near-daily tickle attacks she received from Ms. Schmidt; years of similar treatment at the hands of her teachers had rendered immune to tickling's effects. She smiled, drew a deep breath, and prepared to pretend to be amused.


Stefano is sure you'd really like Ponytail if you just listened to them enough.


The first branch of the fearsome Wee Pink Ladies gang was founded by Quinn, who grew upset when she was compared to Suri Cruise one million times.


Everyone called Charlie the Lebron of the playground, but his Lebron-like tendency toward hour long self-aggrandizing ESPN specials alienated him from his peers and he was forced to play people 1 on 1 for invites to birthday parties.


Izzy paused for a moment, considering doing the noble thing and saying hello to the man who had broken her heart, but her pride took over and she continued on toward the farmer's market as though she hadn't seen him. She didn't care to speak with him, after what he did to her purse collection.

[Images via Getty.]