Okay, WHAT THE FUCK IS THIS STORY. Adam Sandler went on Jay Leno last night and told a heeeee-larious story about how for two months straight he kept waking up covered in itchy lesions, so he set up a security camera in his bedroom and caught the housekeeper sneaking in and rubbing poison ivy all over his entire body while he slept. And then he said, "Why are you doing that?" And the housekeeper went to the laundry hamper and pulled out some of Adam Sandler's soiled man-panties and said, "That. That's why." I assaulted you in the night as revenge because you consistently make me handle the stiff, reeking casualties of your leaking butthole. [End of story.] And then Leno is literally like, "Teeeeeeeeeee-hee-hee-hee-hee-heeeeeeeeee!!!" OKEY DOKEY, EVERYONE INVOLVED.
(You can watch the video here.)
I don't...I can't. I'm out. Why is this not all over the news. What is this. What is happening. Why. What. What was in Adam Sandler's underpants. Where did the housekeeper get the poison ivy. Why did Sandler not awake. Why was Jay Leno like "NBD." What world is this. I have to go. [ContactMusic]
---
G/O Media may get a commission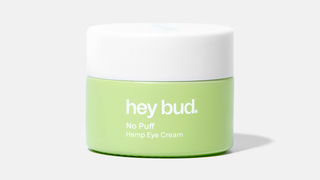 15% off
Hey Bud - No Puff Hemp Eye Cream
Chaz Bono is super pumped about his 60-pound weight loss.
"[I have no cravings] at all anymore," Cher's son revealed. "I really feel very satisfied and comfortable with the way I eat now, which is amazing and for me, kind of a miracle. I never thought I'd be that kind of a person."
"To me, it was never really about a number," Bono adds. "It was just about getting healthy and feeling and looking better. So I'm just kind of letting my body dictate. I've been eating the same way now for months and months and that hasn't changed. I'm going to have to eat this way for the rest of my life."
So glad to hear you're feeling good, Chaz! I like Chaz. [E!]
---
Here's Amy Poehler predicting the future, adorably. [Vulture]
Oops, someone untied Christy Turlington's neck-ribbon. [E!]
Justin Bartha is engaged to this cute lady. [JustJared]
Mary Kate and Ashley Olsen look the same. [E!]
Farrah Abraham was "worried" that she'd gotten "pregnant" from her "sex tape," but now she isn't "worried" anymore. Because she was sooooooo genuinely "worried." [E!]
Kelly Rowland didn't even know that Beyonce was pregnant, until TMZ came up and yelled in her face about it. Cool. [TMZ]
Some never-bef0re-seen episodes of Don't Trust the B—-- are up online. [EW]
Dick Trickle was reportedly experiencing severe chest pains in the days leading up to his suicide. [ContactMusic]
Lil Jon paid Jenny McCarthy $100 to show her boobs. Okay. [ContactMusic]
Ariel Winter says her mother is dead to her. [TMZ]
George Michael was in a car crash and received "superficial cuts." [GossipCenter]
Happy weekend, lovelies.

Images via Getty.