On Sunday, hundreds of shivering Brooklynites squeezed together to condemn a pair of swastikas splashed across a piece of playground equipment in Adam Yauch Park. Painted on Friday night along with the words "Go Trump," the swastikas have since been covered over, replaced with cutout hearts bearing messages of love from local kids—as good a metaphor as any for the mounting resistance against Trump's America.

Yauch, best known as the Beastie Boy MCA, grew up in the neighborhood and spent a great deal of his life preaching tolerance, particularly toward Muslims. The park, renamed for him after his death in 2013, is a small slice of green wedged in the elbow of the Brooklyn-Queens Expressway. Its main function is as a playground—a place specifically designated for kids. If the goal of the graffiti was to hit people where it hurt the most, said punk feminist icon Kathleen Hanna, who attended the rally with her husband, Yauch's bandmate Adam "Ad-Rock" Horovitz, the vandals did their job.
"That's one of the reasons why it made us personally so sad. And the fact that these idiots, or this idiot, or whoever did this, brought all these people together, I feel like it's a healing thing," Hanna told Jezebel. "It's almost like Yauch has brought us together once again. Because it wouldn't have gotten this much attention if it'd just been like, Sunflower Square or something."

Brooklyn Heights is one of the borough's toniest neighborhoods, but nowhere is immune: Swastika sightings around New York City have jumped more than 500 percent since this time last year, according to the NYPD, popping up unbidden like poisonous mushrooms after a terrible rain.
G/O Media may get a commission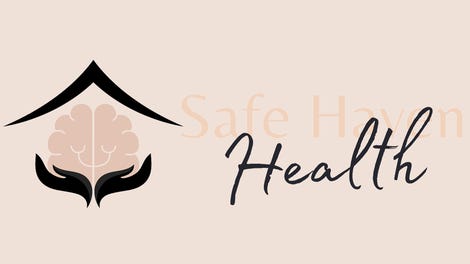 Addiction counseling
Safe Haven Health
Hosted by New York State Senator Daniel Squadron, the majority of the speakers were local elected officials and religious leaders denouncing the graffiti, though the crowd was guided through song on a few occasions with varying degrees of enthusiasm. Squadron kicked off festivities by leading a low-energy, reluctant rendition of the Star Spangled Banner, unhelped by the fact that many people were thrown by the lyrics.
Public Advocate Tish James did it better, stepping up to the mic and launching into "We Shall Overcome," unconcerned whether others joined her. (They did.) The highlight, as predicted, was when Ad-Rock took the floor:
"I imagine we're all here today because we're thinking the same thing," he said. "Spray painting swastikas in a children's playground is a messed up thing to do."
"This is more about someone in our community linking Nazi Germany to Donald Trump in a 'hell yeah' kind of way in a park where children play."
I sat crouched at the ground, pressed against a scrum of other reporters, gazing up at a guy who I once scraped together all of my babysitting money to see in concert, at Bill Graham Civic Auditorium in San Francisco. Bush was president, MCA was still alive, and Donald Trump was still a two-bit mountebank scrawling his name across an ultimately doomed Atlantic City. How strange that this macerated urinal cake and his little fingers are responsible for shoving us all together today, united against a homegrown nemesis whose brand of villainy is without precedent in the U.S.
"This is real. It's happening at a rapid rate. We gotta stand up against hate," Ad-Rock continued.
"If you're able to volunteer, volunteer...if you're a musician, write that anthem. If you're a writer, write. Take what you're good at, and what you truly enjoy, and lend your services to the causes you care most about. 'Cause we can't, and we won't, and we don't stop."