Most copywriters and graphic design nerds read the blog Adrants for editor Steve Hall's take on the latest commercials or print spreads. But on Wednesday, they got his opinion about some stunning-looking recent hires at the Indianapolis agency Young & Laramore featured in a post that has since been taken down.
The article, titled "We Want to Work at Young & Laramore!" read:
So why do we want to work at Indianapolis-based Young & Laramore? For salaciously selfish, purely prurient Neanderthal-ish reasons. What do we mean by this? Have you seen the trio of beauty they just hired? We know the advertising industry is filled with beautiful people but Young & Laramore has hit some sort of trifecta with the hiring of Sarah Halcombe as writer, Taylor Schaffer as brand action specialist and Sara Walker as assistant account manager.

OK, enough with the buffoonish behavior. These ladies, no doubt, will kick ass at Young & Laramore regardless of their beauty because, after all, when it comes to working in advertising, it's what you know, not what you look like. We wish them well. But if we are ever in Indianapolis, we just might need an agency tour.
It also included three huge headshots of the respective ladies (Sarah's last name, by the way, is actually spelled Holcombe).
G/O Media may get a commission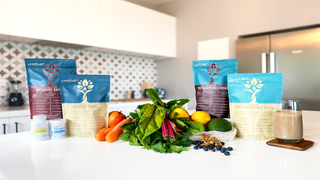 Steve Hall has engaged with a few people who were upset about the post on Twitter via the Adrants handle, including Schaffer and Holcombe. At first, he seemed defensive about his work, but eventually admitted that yes, if you're a young woman who has recently been hired at a new company, you probably don't want that news celebrated with an entire post about how much a middle-aged dude wants an "agency tour" from you: