In October 2015, English actor Daniel Craig declared that he would "rather slash my wrists" than perform the role of 007 a fifth time. That feels a touch hyperbolic, but point taken. And yet, it sounds as if Craig has changed his tune.
According to Vulture, there's little question about Craig reprising his role; he is ubiquitously expected to do so. This is disappointing, not because Daniel Craig portrays Bond poorly—he's great—but because it's high time for a change. I think you know to what I refer, but just in case, allow me to clarify:
WHY THE HELL NOT THIS GUY?
Like many others, I firmly support the "Idris Elba for Bond" initiative. Specifically, Elba is an exceptionally talented, charismatic actor— he would make a fantastic Bond. We are also drowning in white male heroes, and tradition need not dictate the future. In fact, when it comes to questions of racial equality, "tradition" tends to be an argument for change. I also submit the above photograph for your consideration: this guy slays in a tux.
G/O Media may get a commission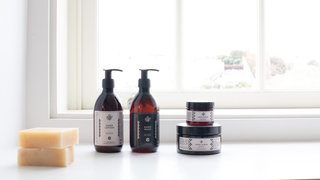 Exfoliate and Hydrate
The Handmade Soap Company
But it's not to be, at least this time. The desired outcome is purportedly for Craig to return as Bond and for Adele to sing another Bond theme.
"Craig and Adele together are the winning team, the ultimate choice, the money spinners," a source explained to The Mirror. "It's taken time, but Daniel has come round, and the strong [consensus] in the Bond offices is that Mr. Craig is 007 again. As for Adele, she's more of an unknown quantity but loved being part of Bond, so the signs are positive."
I have fewer quibbles with Adele's return. She certainly possesses the gravitas required for a Bond theme, and I love "Skyfall." But overall, how predictably boring! Reconsider your choices, Bond people.