The American Civil Liberties Union announced Monday that they are suing North Carolina officials over a new law that prevents trans people from using bathrooms that don't match their biological sex. The law also bans cities and counties from creating anti-discrimination laws. The ACLU is pretty sure the law violates the Constitution and federal civil rights laws.
The suit, first reported by Buzzfeed, was filed by the ACLU of North Carolina, Equality North Carolina and Lambda Legal. The plaintiffs, Buzzfeed reports, are Joaquín Carcaño, a transgender man and public health expert at the University of North Carolina-Chapel Hill; Payton Grey McGarry, a 20-year-old transgender man and student at the University of North Carolina-Greensboro; and Angela Gilmore, a lesbian who is the associate dean for academic affairs at North Carolina Central University. The defendants are North Carolina Governor Patrick McCrory, Attorney General Roy Cooper III, and W. Louis Bissette Jr. the Chairman of the Board of Governors of the University of North Carolina.
The suit argues that the entire process by which the bill, HB 2, was introduced and passed was "rife with procedural irregularities," and made no attempt to hide its discriminatory intent:

In a process rife with procedural irregularities, the legislature introduced and passed H.B. 2 in a matter of hours, and the governor signed the bill into law that same day. Lawmakers made no attempt to cloak their actions in a veneer of neutrality, instead openly and virulently attacking transgender people, who were falsely portrayed as predatory and dangerous to others.
The bill is also, the suit argues, nakedly illegal, violating pretty much every tenet of equal treatment we've agreed on in these here United States.
"By singling out LGBT people for disfavored treatment and explicitly writing discrimination against transgender people into state law," it argues, "H.B. 2 violates the most basic guarantees of equal treatment and the U.S. Constitution."
G/O Media may get a commission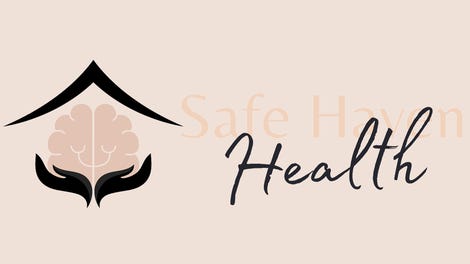 Addiction counseling
Safe Haven Health
It also points out, politely, that the bathroom portion of the bill is really dumb, and will in no way fulfill its stated purpose of keeping predators out of bathrooms. Attacking people in bathrooms is already against the law, you see:
Prior to the passage of H.B. 2, it was already illegal for a person to enter arestroom or locker room to assault or injure another. Moreover, protecting transgender people from discrimination in public accommodations, as has been done in numerous states and hundreds of localities, has resulted in no increase in public safety incidents in any jurisdiction anywhere in the United States, and including transgender people in public life in no way impacts the safety or well-being of non-transgender people.
The suit also argues that by requiring McGarry and Carcaño to use bathrooms that don't align with their gender identity, the state is violating their educational civil rights, governed by Title IX:
By requiring Mr. Carcaño – a transgender man – to use a restroom that is inconsistent with his gender identity, Defendant University of North Carolina excludesMr. Carcaño from participation in, denies him the benefits of, and subjects him to discrimination in educational programs and activities at Defendant's constituent campus,UNC-Chapel Hill, "on the basis of sex," which violates Mr. Carcaño's rights under TitleIX of the Education Amendments of 1972, 20 U.S.C. § 1681, et seq.
The suit asks for an injunction to keep the law from being enforced. The full complaint is below.

ACLU Lawsuit against North Carolina
---
People protest outside the North Carolina Executive Mansion in Raleigh, N.C., Thursday, March 24, 2016. Photo via AP Images