An illuminating interview with a migrant justice worker casts some light into the quagmire of migrant detainment at the US-Mexico border, where immigration officials are taking children from their parents under the Trump administration's new "zero-tolerance" policy. Speaking to Texas Monthly, Anne Chandler–executive director of a nonprofit which independently works with children released from the Office of Refugee Resettlement–explains how we got here and what this looks like.

The entirety of the interview sounds like a chapter from Catch-22. Migrant children and their parents are sorted by two agencies, one to separate the children from their parents, and the other to find the migrant children's parents. Without the other knowing, the parents could be sent to other states or even back to their home countries, a process which makes it sound as though federal agencies pay less attention to the whereabouts of humans than airlines do to baggage claim:
The issue is that the Department of Homeland Security is not the one caring for the children. Jurisdiction of that child has moved over to Health and Human Services, and the Health and Human Services staff has to figure out, where is this parent? And that's not easy. Sometimes the parents are deported. Kids are in New York and Miami, and we've got parents being sent to Tacoma, Washington, and California. Talk about a mess. And nobody has a right to an attorney here. These kids don't get a paid advocate or an ad litem or a friend of the court. They don't get a paid attorney to represent them. Some find that, because there are programs. But it's not a right. It's not universal.
When asked what the "process" is for separation, which is done by the Department of Homeland Security, Chandler says "there is no process." She claims that, at least in Texas, agents take children to "get bathed"–and then simply never bring them back.
Sometimes they will tell the parent, "We're taking your child away." And when the parent asks, "When will we get them back?" they say, "We can't tell you that." Sometimes the officers will say, "because you're going to be prosecuted" or "because you're not welcome in this country," or "because we're separating them," without giving them a clear justification. In other cases, we see no communication that the parent knows that their child is to be taken away. Instead, the officers say, "I'm going to take your child to get bathed." That's one we see again and again. "Your child needs to come with me for a bath." The child goes off, and in a half an hour, twenty minutes, the parent inquires, "Where is my five-year-old?" "Where's my seven-year-old?" "This is a long bath." And they say, "You won't be seeing your child again."
G/O Media may get a commission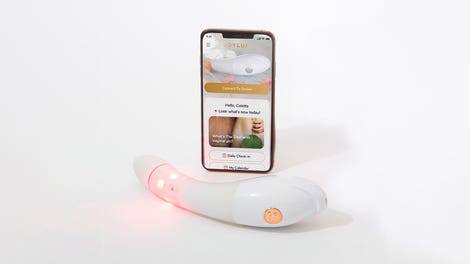 $50 Off
Joylux vFit Gold Device
A representative for Customs and Border Patrol tells Jezebel that "nothing could be further from the truth. We do not separate young children." He adds, though, that minors may be separated from adults "at the time of apprehension" for several reasons, including that the adult is "being prosecuted for violating U.S. criminal laws"–which covers asylum-seekers who are increasingly being convicted of illegal entry under Trump.
A Department of Homeland Security spokesperson simply tells us that Chandler's account is "patently false."
But Chandler does mention something patently true–young children don't necessarily know their birthdays or their parents' full legal names. She says of attorneys trying to work in Houston detention centers: "How do they talk and try to console and communicate with a five-year-old who is just focused on 'I want my mom or dad,' right?"
The full interview is heartbreaking.
Jezebel has reached out to the Department of Health and Human Services and will update the post if we hear back.