On Thursday, Planned Parenthood of the Heartland announced that it will close four of 12 clinics in Iowa as a result of a new bill defunding abortion providers signed by Republican Gov. Terry Branstad. More than 14,600 patients at the Quad Cities, Burlington, Keokuk and Sioux City centers will be affected, and patients served by the Keokuk Planned Parenthood center will have to travel nearly an hour to the closest family planning clinic.
"This is a case of extreme Iowa politicians deciding they know what's better for a woman's health than the women actually seeking care, with devastating consequences," said Suzanna de Baca, President & CEO of Planned Parenthood of the Heartland, in a statement. "We will do everything we can to continue to care for as many patients as we can. However, the harsh reality is that, despite all our efforts, there will be women who fall through the cracks and lose access to health care because of this dangerous legislation."
Branstad recently signed a $1.77 billion Health and Human Services appropriation bill that discontinues the federal Medicaid family planning network waiver, rejecting $3 million in federal funding that would service low-income people, pregnant women, and seniors. The state opted, instead, to allocate $3.3 million to "recreate its own family planning network so that it can prohibit the funding of clinics that provide abortions," per the Des Moines Register. This follows a bill Donald Trump signed in April giving states the ability to refuse to reimburse family planning centers that provide abortions from Medicaid and the Title X family grant program.
While Planned Parenthood is the largest abortion provider Iowa, the Hyde Amendment already prohibits federal funding for abortion (except in instances of rape, incest, or danger to the mother's life). The state is "giving up millions of dollars in federal funding" that pays for family planning services like birth control, cancer screenings, breast exams, STD tests and treatment, and more, according to Planned Parenthood of the Heartland communications director Susan Allen. "And instead what they are doing is, in order to target abortion providers, they have decided to stop accepting Medicaid dollars for family planning services and create their own, 100 percent state-funded family planning program specifically to preclude abortion providers from participating," she told Jezebel over the phone.
"In a year when there are significant budget shortfalls in the state of Iowa, it doesn't make any sense financially. It's based on misguided beliefs. Its not about patient facts," she said.

G/O Media may get a commission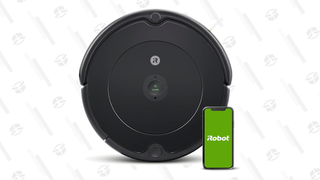 35% Off Black Friday Deal
iRobot Roomba 694 Robot Vacuum
Planned Parenthood serves about 30 percent of those enrolled in the state's Medicaid family planning waiver program. In 2015, Planned Parenthood served 80 percent or more of patients seeking family planning services by a publicly funding provider in three out of the four counties where centers are now closing.
Women in Iowa now await a similar fate as those in Texas, which passed a similar defunding bill in 2011. As a result, a quarter of the state's family planning clinics closed or had to stop providing family planning services (and only about a third of these clinics were Planned Parenthood). Stretched for resources, and facing an increase in patients, overburdened clinics were forced to raise costs—even on low-income and uninsured patients. By 2013, the number of women receiving birth control, cancer screenings, and other essential health care dropped by nearly 30,000. In 2017, The Washington Post concluded, "Five years ago, we learned in Texas what can happen when efforts to defund Planned Parenthood are carried out: The network of health-care providers falls apart and women lose access to essential preventive services."
"We have seen what happens in states like Texas, and now in Iowa, when politicians attack access to care at Planned Parenthood—it's devastating, and sometimes deadly, for the women who are left with nowhere to turn for care," said Planned Parenthood's Chief Medical Officer Dr. Raegan McDonald-Mosley, in a statement emailed to Jezebel. "What is happening in Iowa is what we could see across the country if Congress passes this dangerous law to defund Planned Parenthood. This is hardest on people who already face barriers to accessing health care — especially people of color, young people, people with low to moderate incomes, and people who live in rural areas."
Three of the Planned Parenthood health centers will close June 30. The Quad Cities health center will stop providing family planning services on June 30, but will continue to provide abortion services for an unspecified period of time.