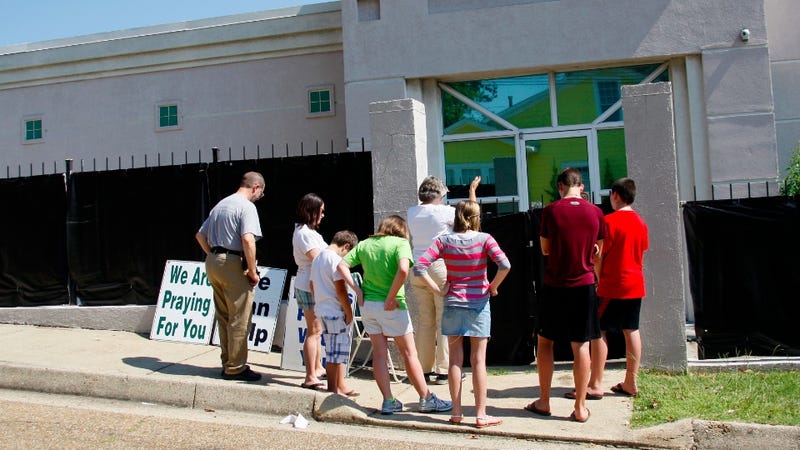 In an anti-abortion dream world, Obamacare would be replaced with a chain of crisis pregnancy centers and a kindly stork. But since abortion opponents can't wish the Affordable Care Act away, they're working within the system to restrict women's access to reproductive health.
At least 21 states have legislation in place or in the works that will stop health insurance companies from paying for abortions for women, according to NBC, and it's through a new authority states have over health insurance exchanges: states that set up their own exchanges for people who don't have health insurance through the federal government or an employer get to make up their own rules for insurers who take part.
Kansas, Nebraska and Utah passed their own legislation right after the health reform law was signed in 2010, banning any insurance company that takes part in the exchanges from covering abortion. A bunch of other states have passed similar bans that block women from getting abortions covered by health insurance, including: Alabama, Arizona, Florida, Idaho, Indiana, Louisiana, Mississippi, Ohio, Oklahoma, South Carolina, South Dakota, Tennessee, Virginia and Wisconsin. Tough luck, ladies!
It's so admirable that all these bright and promising right-wing minds are working hard on our nation's most pressing issue: restricting low-income women from receiving affordable health care.
[NBC]