On Tuesday, the first day of Kentucky's 2017 legislative session—and the first day in nearly 100 years that the Republican party controlled both chambers of the legislature—Republicans moved quickly to introduce two anti-abortion bills: one, Senate Bill 5, to ban abortions after 20 weeks, and another, House Bill 2, to require abortion providers to present ultrasound results to women seeking an abortion. Both chambers are expected to vote on these measures today, with a signature from Republican Gov. Matt Bevin anticipated as early as this weekend.
Since taking power in 2015, the Bevin administration has filed multiple lawsuits against abortion clinics, leaving the state with a single provider in Louisville. Women in Kentucky seeking abortions are already required to receive counseling that includes information designed to discourage them from having the abortion, as well as being required to wait 18 hours before the procedure takes place.
Kentucky's 20-week ban, an increasingly popular next-step in the tidal wave of abortion restrictions that are swiftly accompanying the Trump era, makes exceptions in cases of rape, incest, and when the mother's life is in danger. The ban Ohio Gov. John Kasich recently signed only makes exceptions for the latter. Kentucky Senate President Robert Stivers told the Lexington Herald-Leader that he would in fact—surprise!—prefer more restrictive legislation banning abortions at earlier than 20 weeks:
"This is my belief: there are two viable beings involved," he said. "One had a choice early on to make a decision to conceive or not. Once conception starts, another life is involved, and the legislature has the ability to determine how that life proceeds."

Smith said research shows that children in the womb for more than 20 weeks experience pain when aborted.

"Kentuckians need to stop that," Smith said.
The Herald-Leader notes that this statement is not supported by scientific evidence, a small hitch that certainly has never stopped Republicans from attacking the rights of their constituents. Stivers' statement also appears to ignore the concept of accidental or unwanted pregnancy, not particularly surprising considering the state's sex education standards don't require instructors to cover contraception.
An ACLU/Planned Parenthood rally took place early Thursday afternoon in the capitol rotunda as the legislature gaveled in.
G/O Media may get a commission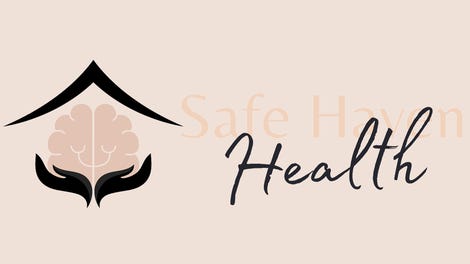 Addiction counseling
Safe Haven Health
As a woman's right to control her reproductive health continues to erode, the government's ability to weaken unions remains a "choice" the Kentucky legislature can get behind: