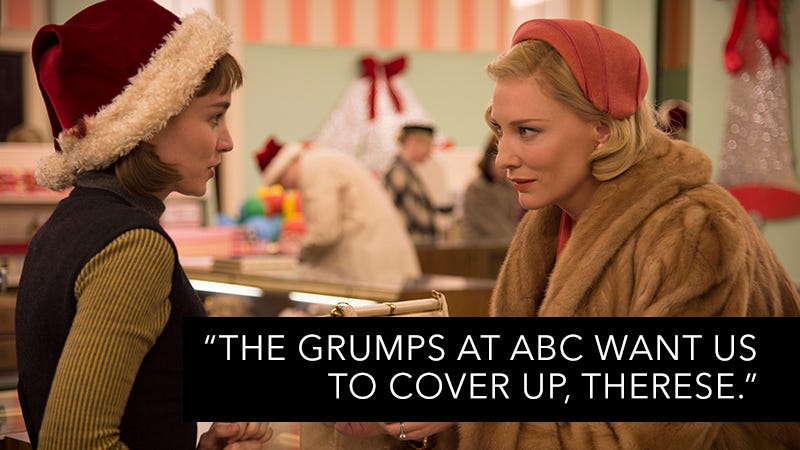 Carol, Todd Haynes's film about how an unexpected (and unaccepted) love drastically changes the lives of two women in the 1950s, is slowly expanding to more and more theaters across the US. That means more national advertising. But, in a Friday report by Page Six, it was revealed that one particular spot for the film is being refused by ABC until distributor the Weinstein Company "provides more coverage on" Rooney Mara and Cate Blanchett during one particular shot of the two in bed together.
No nipples are visible in the shot—this is nudity-fearing network television, after all—but ABC still thinks Blanchett's back and Mara's bare shoulder are just too much for their fragile audiences to take in.
Folks at the Weinstein Company are reportedly "making adjustments to fit network TV execs' requests," but, after watching the original cut, I still don't see the need.
---
Contact the author at bobby@jezebel.com.