Like a stressed-out dinner-party host that's just going to let her guests sit there and think about what they've done, moments after the table erupted into a needless debate about whether a plastic straw boycott could save the Earth (it can't), ABC has decided to just forget all about Constance Wu's little tiff about coming back for a new season of Fresh Off the Boat, and that's the end of that. At least, for now.

If you need a refresher, here's a breakdown of Wu's recent meltdown at the thought of returning to work for her very popular TV show: When the news about Fresh Off the Boat's renewal broke last Friday, Wu went on a tweeting and Instagram commenting rampage to express her utmost discontent. "Fucking hell," she wrote, among other things. Some called her a feminist icon (I did) for bravely declaring that she did not want to work anymore (thank you, Ali Wong), but the next day, Wu had clearly been cornered into addressing her comments rather than letting them linger without explanation, and penned a lengthy statement explaining that, in fact, she loves Fresh Off the Boat.
"I love FOTB. I was temporarily upset yesterday not bc [sic] I hate the show but bc [sic] its renewal meant I had to give up another project that I was really passionate about," she started. To be honest, she could have stopped there. Then she went on to explain that Fresh Off the Boat is easy money and she wants to be artistically challenged:
"I've gotten to fully explore my character and I know her like the back of my hand. So playing Jessica is fun and easy and pleasant. I get to work with a kind and pleasant cast/crew, Which makes it all quite enjoyable—So obviously I don't dislike doing a show that is fun and easy and pleasant."
Whether or not Wu and her fellow cast members feel happy and/or artistically challenged, Fresh Off the Boat was only three episodes away from the 100-episode mark, as IndieWire notes, "which usually translates to a lucrative syndication deal." So renewing the show for a sixth season may have been an very easy call.
Either way, they've decided to turn the other cheek. Perhaps their greatest revenge will be confirming that Wu will indeed star in the sixth season of Fresh Off the Boat. There's been no thought to recasting Constance. We love what she does on the show," ABC president Karen Burke told reporters on a conference call. Burke added (per IndieWire):

"But we never really considered not bring back 'Fresh off the Boat.' It was just too strong. I'm going to choose to believe Constance's most recent communication about the show that she's happy to return and the cast and crew is happy to have her back."
G/O Media may get a commission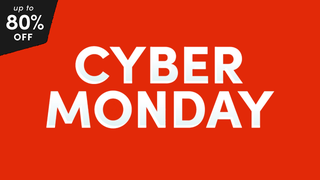 up to 80% off
Wayfair - Cyber Monday
That is like me saying I'm going to choose to believe that the barista at my coffee shop loves me, even though I know he is just contractually obligated to be nice to me. But the choice to believe is powerful and I respect it. In either case, I love this ongoing network drama, and I hope it never ends.