Broad City's Abbi Jacobson and Ilana Glazer went on Jimmy Kimmel Live Thursday night to offer some expert insight into the art of procuring weed.
"How do you guys get all this pot you're smoking?" Kimmel asked. Abbi and Ilana looked stricken at first, as any low-key pot smoker with a good thing going on with their dealer might be."The pot on the show is fake, and so harsh and horrible—" Ilana started.
Kimmel clarified that he wasn't talking about the show.
Abbi said that her weed comes from Ilana, and Ilana's weed? "I get it from a full businessman, like a restauranteur. It's a whole market! This guy is so successful, and he's got garbage bags of weed."
The duo went on to talk about occasional censorship issues on the show—one battle was regarding a scene in the first episode of Season 2, when Ilana was tweezing her pubes in a Topshop dressing room.
Abbi explained, "They wanted the pixels to be Ilana's skin tone, and we were like...they gotta be—she has hair!"
G/O Media may get a commission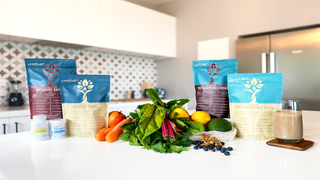 "I got a baby vagina? What, I'm an adult!" said Ilana.
"It has to be an adult blur, so we fought for that," said Abbi.
Hell yas.