A United flight to Portland made an emergency landing last week after the flight crew determined that an autistic passenger on board was too disruptive. Flight attendants had calmed her, but the flight was nonetheless diverted to Salt Lake City, where the teen and her family were removed from the plane.
This is bad for all sorts of reasons, not least because the girl wasn't actually causing much of a fuss—passengers say that she was making a little noise "now and then, no louder than, say, a baby crying." One passenger captured the incident on video and can be heard saying "this is ridiculous." And it sure as hell is, but with a clear lack of education and training on the part of the airline, this outcome isn't surprising. Flight attendants often have trigger fingers when it comes to maintaining a peaceful cabin; people are thus booted from flights all the time, though some for reasons less valid than others. Removing a family because their daughter has autism is not valid. Removing a woman because of her unruly "emotional support pig" is. (Also, everyone loves a good "emotional support pig" story.)
With millions of people flying on commercial jets every single day, it's inevitable that shit will regularly hit the fan. Boarding a plane is like submitting yourself a social experiment in the sky and the odds are in no one's favor. There's really no telling what can happen with that many people crammed into a tube that's managed by just a handful of people, all of whom have tired feet.
Just over the past two months, we've had a solid mix of passenger removals both absurd and justifiable. Do a deeper dig and I'm guessing you'll find at least one passenger removal a week for the past decade-plus.

G/O Media may get a commission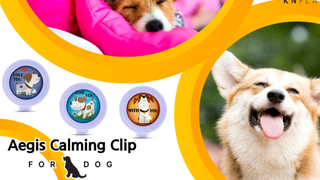 20% off
Aegis Calming Clip for Dogs
March 2015: A Penn State associate professor is dragged off of an American Airlines flight after lighting a cigarette and shouting about U.S. relations with Venezuela.
March 2015: Hong Kong Dragon Airlines kicks off a woman and her baby, who had made a poopy mess in the bathroom. Mom was using the sink to try and clean it up and refused to sit down in her seat.
March 2015: Southwest removes a passenger because his t-shirt, which read "Broad Fucking City," was deemed to vulgar for the skies.
April 2015: Cancer patient Elizabeth Sedway is removed from an Alaska Airlines after the flight crew decided she was too sick to fly. Even though her doctor said it was fine.
April 2015: Southwest removes a woman from their plane after she poked a snoring seatmate with a pen. The snorer was not injured.
April 2015: A security researcher is prevented from boarding a United flight and questioned by the FBI for hours after tweeting about how easy it would be to hack the airline's onboard system.
April 2015: A Florida-bound flight from London is diverted to Ireland after a drunk passenger became unruly. Apparently he snuck alcohol onboard in a coke bottle, as one does on any flight to Florida.
---
Contact the author at jessica@jezebel.com.
Flygirl is Jezebel's travel blog dedicated to adventures big and small, tips and tricks for navigation, and exploring the world at large. Have a story or an idea? We're always taking submissions; email us with "Flygirl" AND your topic in the subject line. No pitches in the comments, please.