The United States has an overall tuberculosis incidence rate of 3 cases for every 100,000 people. Kyrgyzstan, a country in which I contracted active tuberculosis in 2010, has an incidence rate of 142/100,000. The small town of Marion, Alabama is experiencing a TB outbreak so bad that its incidence rate is currently an astonishing 253/100,000: that's worse than Afghanistan, Ethiopia, Kenya, the Gambia, and Haiti, to name a few.
From the New York Times:
Marion is in the throes of a tuberculosis outbreak so severe that it has posted an incidence rate about 100 times greater than the state's and worse than in many developing countries. Residents, local officials and medical experts said the struggle against the outbreak could be traced to generations of limited health care access, endemic poverty and mistrust — problems that are common across the rural South.

"There's not a culture of care-seeking behavior unless you're really sick," said Dr. R. Allen Perkins, a former president of the Alabama Rural Health Association. "There's not support for local medical care, so when something like this happens, you have a health delivery system that's unprepared."
A TB diagnosis requires you to register with the public health authorities and formally notify people that you have been in any sort of contact with. The Times story notes, "The authorities said the outbreak had spread so widely and lasted so long because patients had been reluctant to disclose their contacts to public health officials. Some of that is linked to suspicions that the health officials will report illegal activity to law enforcement, but it is also connected to worries of being ostracized, or at least stigmatized, in a community as small as this one."
Dr. Perkins suggests, further down in the story, that the mistrust of the medical system "dates back to [Tuskegee]. We haven't dealt with the damage of Tuskegee in this state at any meaningful level."
In 1932, the United States Public Health Service began a study of untreated syphilis that involved 600 black men in Macon County, Ala., which includes Tuskegee. The men, many of them sharecroppers who lived in poverty, agreed to participate in the study and received certain medical services for "bad blood." But researchers failed to make complete disclosures about their work, and the men were not offered penicillin, which in 1947 became the recommended treatment for syphilis. In 1972, a federal panel found that the study was "ethically unjustified," and the government ended it that year.

Many people in Marion, where about 63 percent of the residents are black, said they knew little about what had happened in Tuskegee, but they often said their wariness of medical professionals had been passed on through generations.
G/O Media may get a commission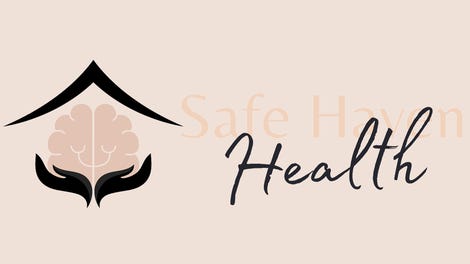 Addiction counseling
Safe Haven Health
A federal grant is now easing the cost of diagnosis and treatment for TB patients in Alabama, and will financially incentivize townspeople to get tested and return for follow-up appointments. Nearly 800 people were tested last week, reports the Times.
---
Contact the author at jia@jezebel.com.

Image via Wikimedia Commons