On Wednesday, a trio of anti-abortion measures continued to wend their way through the Texas State Legislature, buoyed by Republicans' expectations for a more conservative Supreme Court. A Senate Health and Human Services Committee hearing included testimony from NARAL Texas legislative intern Maggie Hennessy, whose speech decrying SB 415 ended abruptly when Committee Chairman Charles Schwertner (R-Georgetown) smashed his gavel quite hard on the glass table, which was later shown to have cracked. Seems like ridiculously bad optics for a guy trying to crack down on women's reproductive rights, but what do I know?
Senate Bill 8, inspired by last year's discredited Planned Parenthood "sting" videos, targets fetal tissue donations and prohibits a type of "partial-birth" abortion that is already illegal; Senate Bill 415 would pan dilation and evacuation or D&E (though it is referred to in the bill as "dismemberment"), the safest and most common form of second-trimester abortion; and Senate Bill 258 would require the burial of fetal tissue following abortions. Following last year's Whole Woman's Health v. Hellerstedt Supreme Court decision, which threw out a Texas abortion law partly on the basis that it didn't actually protect women's health, the bills in question—all sponsored by men—didn't even try to make that argument. Meanwhile, as the Texas Tribune recounts, pro-life activists compared the abortion fight to the Holocaust and pushed Republican lawmakers to go ahead and ban abortion outright.

"This bill is full of false, medically inaccurate, ideological language designed to further stigmatize and shame women receiving abortion care," Hennessy testified, referring to SB 415. "It's an outright ban on the safest abortion method for some patients. In order to obtain care that is not banned by this bill, women would be forced to undergo an additional, invasive and unnecessary medical procedure, even against the medical judgment of their physician."
(SB 415 defines "dismemberment abortion" as "an abortion in which a person, with the purpose of causing the death of an unborn child, dismembers the unborn child and extracts the unborn child one piece at a time from the uterus." Conversely, here's how an abortion provider describes the procedure.)
G/O Media may get a commission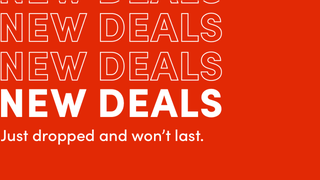 Up to 70% off
Wayfair - Cyber Week Deals
"Considering Texas has the highest maternal mortality rate in the United States, a rate so high that it is even comparable to countries where abortion is illegal, I have to ask: how would this bill do anything but further increase that rate?" Hennessy continued, voice rising. "I want to remind you all, especially the doctors on the committee, that a vote for this bill puts women's lives on the line. I urge you to stop playing with reproductive health care as if it's your own political puppet."
After a few attempts during her final sentences, Sen. Schwertner cut Hennessy off with a dramatic, crunching slam of the gavel and a glare that lasted several seconds. "Thank you, your time is done," he repeated. (The cracked table isn't directly visible in the video above. In addition to Garcia-Ditta, the communications and policy initiatives director at NARAL Pro-Choice Texas, a second NARAL staffer who was in the room at the time told Jezebel that Sen. Schwertner cracked the table at this moment during the hearing. Sen. Schwertner's office did not immediately return a request for comment.)
"It was very frustrating to listen to these groups come and speak as 'experts' on medical language that is false," Hennessy, 24, told Jezebel in a phone conversation. She said that she hadn't purposefully gone over time, but was trying to finish her last sentence, and that she didn't notice the table was broken until afterwards.
"It was my first testimony—this was my first Texas session, actually—so I was kind of thrown off-guard by his response," she said.
You can watch the full hearing here.