Six-year-old Taraji Edwards of Simpsonville, South Carolina, is the innocent victim of yet another teacher creating a teachable moment for themselves on how to be a total idiot monster in the classroom.
WSPA7 reports that Taraji's mother, Chartrese Edwards, realized something weird was going on at school when her daughter broke down crying after being told to put on her sandals. Then it came out that Taraji had been consistently messing with her sandal strap in class. Her teacher disciplined her for this action by making her take them off and throw them in the trash.
Taraji was made to walk around barefoot, then eventually directed to fish her footwear out of the garbage. On the grand scale of things, this isn't the most monstrous thing a teacher has done, but it's definitely stupid as hell, and shaming a child is never a good look. Taraji says, "I feel embarrassed, and I did not like how she treated me… that's not a way I can make friends." Ow, my heart!
The parents have started a GoFundMe page to send Taraji to private school, though they're wavering on whether or not to send her back to Bryson Elementary. The Greene County School District released a statement reading:
"Greenville County Schools is taking this family's concerns very seriously. The district does not tolerate embarrassment or humiliation as a form of punishment. This matter is being thoroughly investigated by Bryson Elementary and by district administrators. The investigation is not yet complete. As this is a personnel matter, Greenville County Schools cannot release the teacher's name or the disciplinary action taken, if the investigation determines that discipline is warranted."
G/O Media may get a commission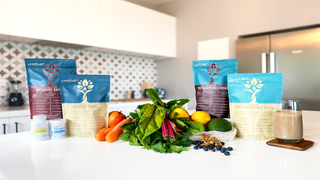 The Edwards definitely think discipline is warranted. At the very least, let this investigation teach the teacher about humiliation as a tactic for bad behavior.