Donald Trump, Jr., and Eric Trump are two different people. That much is clear. But which one is which? Sometimes, for me, it is hard to tell.

Because, you see, I suffer from male face blindness, which means I sometimes confuse individual men with one another because it is hard for me to remember which man is which. When I walk into the kitchen and see one of my roommates at the fridge, I gasp as if he's a stranger. When I peep inside a sports bar, I see a faceless sea of contoured beards. When I watch Game of Thrones, I need a male companion beside me to tell me what's happening once Daenerys and Sansa and Cersei leave the scene. "Is that Rickard Karstark?" I ask. "No," he says. "That's Wyman Manderly." "Thanks, Matt," I tell him. "It's Craig," he mumbles back.
This problem rears its indistinguishable head every time I read about Donald Trump's eldest sons: Donald Trump, Jr., and Eric Trump. I know that one has brown hair and the other is blond. I know that they are both awful but that one is more douchey and the other one's just like regular rich guy bad. Still, I find myself Googling them over and over and over and over again because I just can't remember which one is which.
This changes today, for I have found a way to remember the difference between the president's pair of adult men: Donald Trump Jr., looks like a character from Street Sharks, a Ninja Turtles knockoff from the mid '90s about sharkmen vigilantes, while Eric Trump just looks like a regular shark.
Street Shark
G/O Media may get a commission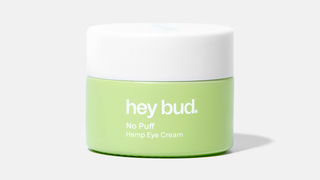 15% off
Hey Bud - No Puff Hemp Eye Cream
Regular Shark
Street Shark
Regular Shark
See? What did I tell you? And it's easy to remember, too, because Donny does look like a Street Shark, but Eric is Er-eal shark. See? Easy. Glad we could work this out.