I've never watched an episode of This Is Us because the only person I let manipulate my emotions on a weekly basis is Shonda Rhimes. However, I have a Twitter account and Facebook friends, so I've been unable to escape this show.
I sort of want to know what happens throughout the season but not enough to actually sit down and watch a full episode, so instead I watched all the episode highlights on YouTube.

In case it wasn't clear, I'm about to drop some SPOILERS—or maybe not. Again, I haven't watched.
---
OK, so there's this couple—Mandy Moore and Milo Ventimiglia. Mandy Moore is pregnant as fuck. I mean, like, suuuuuper pregnant.
G/O Media may get a commission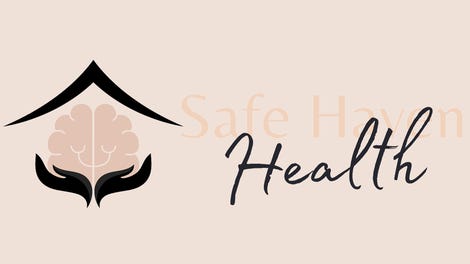 Addiction counseling
Safe Haven Health
She was supposed to have triplets but one baby doesn't make it. While they're at the hospital, they decide to replace that baby with a random black infant who was left at a fire station—as you do.

Mandy Moore was planning on naming the triplets Kevin, Kate and Kyle—a.k.a. the KKK. However, she goes to visit the abandoned baby's biological father, a crackhead musician named William, and he convinces her to name him Randall—a.k.a. Christopher Darden.

Mandy Moore and Milo Ventimiglia sit on the floor in the hallway of their house a lot and talk about serious shit like the fact that Milo Ventimiglia is an alcoholic who thinks love can cure alcoholism.
Christopher Darden is an extremely cute child but who struggles because his parents don't have a great understanding about the challenges of transracial adoption. Christopher Darden dumbs himself down as a child in order to fit in with his mediocre siblings. Later, his parents take him to an all-black karate class because they remember he is black.

The kids grow up fine. Kevin lets people make racist jokes about Christopher Darden. Kevin and Christopher Darden do not get along very well because Kevin thinks their mom loved Christopher Darden more and you know what? Maybe she did. Maybe she just likes black people more than white people—I know I do! They get in a fight on the street that's broken up by Seth Meyers because NBC, synergy, etc.
There is a magic t-shirt.
Kevin is an actor on a shitty sitcom who inexplicably thinks he deserves better: "Ryan Gosling may not do this crap, and neither will I!" he yells as he quits his job. Kevin is a dick who did not, in fact, date Demi Lovato.
Meanwhile, Christopher Darden is very successful and works in a fancy office. He goes looking for his biological father and finds him. Things are rocky because interpersonal relationships are hard.
Jack is dead. They put him in an urn and sometimes they put a hat on the urn.
Kate, the other twin, barely talks to her mom—old Mandy Moore. Kate meets Toby and they become "fat friends," which looks exactly like two regular adults dating each other. Kate says that she agreed to go out with Toby because he promised to lose weight for her, which seems like a very, very bad and selfish reason to date someone.

Mandy Moore is old and carries around a ball of yarn.
At Thanksgiving, Christopher Darden gets mad at her because she knew all about his biological father and never told him.

Kate announces she's going to get gastric bypass surgery and dumps Toby. Kate high-key sucks.
Kevin has a very uninteresting storyline that involves three to four similar-looking white women and a play.
Turns out, Grandpa William—AKA Christopher Darden's dad—is gay "or at least bi." He also has cancer. Fuck.
Kate and Toby make up and she lets him come to Christmas.
Christmas is going FUCKING AMAZING UNTIL it's ruined by Toby's heart attack. Toby dies.

Wait, no he doesn't.
Kevin skips the play he's supposed to star in because Christopher Darden sounds sad. And boy is he really, really sad!

Turns out, Mandy Moore and Milo Ventimiglia don't love each other as much as we thought and they break up because Mandy Moore wants to continue reprising her role in a Walk to Remember...
...but Milo Ventimiglia wants her to stick around because he's just out there trying to survive with Ponyboy and the other greasers.

William dies.
Christopher Darden responds to that trauma by quitting his job and telling his wife he wants to adopt a baby—full circle 'n shit.
---
There was much hubbub about who was going to die on last night's season finale. I don't think anyone died, actually. Rather, my guess is, the entire family decided to reconnect with a cross-country road trip in a giant RV that was t-boned by a semi truck in the final moments of the episode, because that feels on-brand for this show.
Everyone lives but next season is going to be brutal. Can you handle it? HUH? Is your body even able to produce that many tears? We'll find out next season on This Is Us.