Scott Pruitt is a climate change denier who refuses to accept the scientific consensus that human activity is the leading cause of global warming; he is using his perch at the Environmental Protection Agency to dismantle regulations on his buddies in the oil and gas industry; and he doesn't even like the EPA, which is why he got the job in the first place. Planet-destroying habits aside, he is also a dedicated, petty ass grifter, in a league so shameless that even Republicans are starting to feel embarrassed about it. It is kind of breathtaking, actually!

With the news this morning that Pruitt was basically told to stop spending so much time at a White House cafeteria, I found myself thinking about how this man is always up to some really embarrassing and shady shit despite his relatively short tenure at the agency. The Pruitt scandals have been particularly juicy lately, but it can be hard to keep track of them all. So here's a helpful running list of the grifting, so that maybe Pruitt can read it and seek help for what seems like some compulsive behavior:
Absurd Ass Travel Expenditures
Pruitt loves a luxury trip funded entirely with public money! Documents requested by the House Oversight and Government Reform Committee Chairman Trey Gowdy show that Pruitt spent nearly $68,000 on airfare and hotels from August 2017 to March 2018. According to Politico, he has spent over $105,000 on airfare in his first year alone.
The man loves first class. From CNN:
The reported expenses include a four-day, $17,631 trip to Morocco in December, a series of first-class flights following Hurriciane Harvey totaling $3,330, and a two-day domestic trip for media interviews and a visit to Florida that amounted to $3,767. Pruitt's travel expenses listed in the records reportedly do not include the costs of his security team or aides who travel with him.
G/O Media may get a commission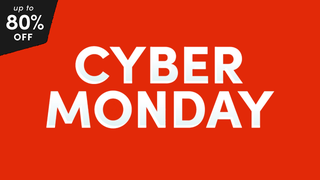 up to 80% off
Wayfair - Cyber Monday
High Ass Security Costs
Pruitt is incredibly worried about his safety as head of the EPA. He is scared of basically everything! According to the Associated Press, when Pruitt arrived at the EPA, he all but dumped the person in charge of his security detail and replaced him with, "EPA Senior Special Agent Pasquale 'Nino' Perrotta, a former Secret Service agent who operates a private security company." In Pruitt's first year as EPA chief alone, he has spent nearly $3.5 million on security. This is nearly double the cost of previous administrators.
These costs don't just include beefy bodyguards: He has installed $9,000 worth of biometric locks on his doors and a bug sweep. And you also paid $43,000 for his soundproof phone booth. Very soundproof, I bet.
Pruitt also requested a bullet proof car, approximately $70,000 worth of bulletproof furniture, and a $100,000 a month private jet membership. Pushback against these requests resulted in the firing, demotion, and reassignment of at least five EPA employees, the AP reports.
Conflict-Riddled Ass Rental Condo
Pruitt rented a $50-a-night condo from the wife of a lobbyist, and also met with that lobbyist.... around the same time he was...... living in the lobby condo. The EPA also approved the pipeline expansion plan of a Canadian energy company connected to the lobbyist's firm! According to the New York Times, "Both the E.P.A. and the lobbying firm dispute that there was any connection between the agency's action and the condo rental." LOL!
Big Ass Raises For His Lackeys
In March, EPA staff used a workaround to increase the salaries of Pruitt's two closest aides—by tens of thousands of dollars—after the White House rejected his initial request, the Atlantic reported:
After the White House rejected their request, Pruitt's team studied the particulars of the Safe Drinking Water provision, according to the source with direct knowledge of these events. By reappointing Greenwalt and Hupp under this authority, they learned, Pruitt could exercise total control over their contracts and grant the raises on his own.
Pruitt said he didn't know about it. But then admitted that he did! Like a shady bitch!
Expensive Ass Fountain Pens
Pruitt's staff spent over $1,500 on personalized fountain pens and more than $1,500 on journals. I guess he loves to write!
Bizarre Ass Personal Requests, Including a Used Trump Tower Mattress
Pruitt got one of his top aides, Milian Hupp, to perform tasks that had nothing to do with the EPA. These tasks included apartment hunting and—one of the most bizarre elements of all of Pruitt's scandals—a request for an old mattress from a Trump hotel.
From NBC News:
During that same time, Hupp said, Pruitt also asked her to reach out the managing director of the Trump International Hotel in Washington to discuss the possibility of purchasing an "old mattress." Hupp used her work computer and email to coordinate the request around the time Pruitt was moving, but told congressional investigators that she was not sure if he ended up purchasing the mattress.
Weird Ass Attempt to Get His Wife a Chick-fil-A Franchise Because of God and Chicken

Pruitt is accused of using his office to help his wife with a Chick-fil-A "business opportunity." But he didn't ask his aide for help with this request: He asked his aide's younger sister??? From Time:
Last year, Pruitt also directed Hupp's younger sister to reach out to a senior executive at Chick-fil-A to inquire about a "business opportunity." At the time, Sydney Hupp, 25, was also working in Pruitt's office as an EPA scheduler. [...]

"I mean, look, my wife is an entrepreneur herself. I love, she loves, we love Chick-fil-A as a franchise of faith," Pruitt told a reporter for Nexstar Media Group, which owns local television stations around the country. A Republican former Oklahoma attorney general, Pruitt added that there needs to be more locations of the fast-food chain in his hometown of Tulsa.
Hupp resigned on June 6, as did his other top aide, Greenwalt.
Scott!
Update, 3:15!!!!!!!!
Stupid Ass Hunt for Lotion
Pruitt reportedly asked members of his security detail to drive him around in search of his favorite lotion, which, naturally for this man of luxury, was sold at the Ritz-Carlton. He also asks them to pick up his dry cleaning, according to a report from the Washington Post.