Sad news, guys: Don't Trust the B in Apartment 23 has been cancelled. While the show never got as much attention as, say, Girls or New Girl, it was pretty funny, and I'll miss the way it played both sides of the New York Girl™ coin: June (Dreama Walker) was the ambitious new-in-town fish-out-of-water, but always tougher than you expected; Chloe (Krysten Ritter) was the perpetually drunk party girl completely allergic to empathy (and underwear), keeping things exciting. James Van Der Beek played James Van Der Beek, but really, his character was a send-up of every narcissistic shallow B-list celebrity, ever.
While there are tons of women yelling and screaming and fighting with each other on TV, shows about female friendships remain rather rare. Don't Trust the B creator Nahnatchka Khan, who had previously worked on American Dad, managed to have two female characters form an unlikely bond but remain true to themselves. Throw in booze, pills and tons of casual sex, and you get something decidedly edgy for network TV.
In an interview last year, Khan explained:
Women behaving badly has always been funny, to me personally, so I knew I wanted to do something like that. And then, Breakfast at Tiffany's has always been one of my favorite movies nad I was wondering what Holly Golightly might look like today, if she currently existed in the real world. And then, I was like, "Maybe it would be funny to get a perspective on that character from just giving her a normal roommate, who is just trying to pay bills and watch Castle while this other woman is floating in on a cloud of champagne. I thought that could be a funny dynamic, between those two girls.
Unfortunately, DTTB was up against tough competition. When it aired on Tuesdays, it had to fight for the spotlight up against The Mindy Project and The New Normal; when it aired on Wednesdays, it had a rough spot opposite Idol.
G/O Media may get a commission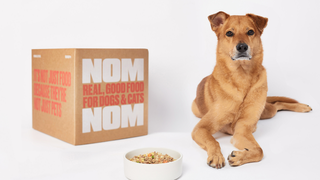 Don't Trust the B was not the best show ever, but it was good, and weird, and packed with borderline-inappropriate jokes. Anyway, it sucks that it's been pulled from the schedule — and eight episodes have never been (and will never be?) aired. Can we just look back at some awesome moments?
In one episode, JVDB tried to gather some folks for a
Dawson's Creek
-era reunion. As June and Chloe watched Mark-Paul Gosselaar and JVDB chat, June breathes, "Dawson Leery is talking to Zach Morris. I am so into this." Chloe adds: "I hope they kiss." YES. Also: Panda fat eyecream. Also: "We don't eat. We just live in caves having our periods until it's time to have sex with the first guy who buys us a wine cooler and reminds us of our dad."
Then there was the time JVDB was on
Dancing With The Stars
totally fucked up.
Remember when the crew went to the Hamptons and JVDB had DWTSPTSD?
Once, goodie-two-shoes June literally stabbed a coworker in the back.
And there's so much more! Like the time June sold Chloe's ottoman and Chloe wanted it back — but only because it was filled with weird Chinese energy pills.

But the best was probably when June found out that Chloe was secretly the star of a cult graphic novel. Shitagi nashi. RIP Don't Trust the B!


Related: 9 Reasons To Save "Don't Trust The B— In Apartment 23" [Buzzfeed]
Bitch 23 Things [Tumblr]
Apt 23 Official [Tumblr]