America's terrible track record for maternity leave is no secret. This country and Papua New Guinea are the only ones in the world where women don't have government-mandated paid maternity leave. PNG just won its independence in 1975, so what's our excuse?

Broadly investigated this terrible trend in How America Is Fucking Over Its Mothers, by talking to parents in the US, PNG, and Sweden, which has the most generous policy in the world. Host (and former Jezebel editor) Tracie Egan Morrissey started by speaking to Amber Scorah, whose three month old son Karl died during his very first day at daycare, as we covered last year.
In November, Scorah's experience jolted many when her op-ed in the New York Times was published. It described her last day with her son and how she felt she had to leave him in day care sooner than she was ready to, because of her job's short three-month paid maternity plan and few viable financial alternatives.
That morning, she and her husband took Karl nervously to a facility near Scorah's office. By the time she excitedly rushed back to feed him just hours later, he was dead by undetermined causes, according to a medical examiner. As Scorah explains to Broadly, she doesn't fault the daycare or herself as much as she does the system that financially forced her to go back to work before she was ready to.
That's a story that is repeated, albeit even more darkly, in the deeply impoverished Papua New Guinea. Morrissey spoke to women who live constantly under the threat of sexual violence and do not have access to funded maternity leave, though many of them work to support themselves and their children. One woman described walking home with her boyfriend when she was gang-raped by a group of boys, whom the police never caught. She now has a daughter who she constantly worries about and doesn't let walk anywhere alone. In sharp contrast are the women and men of Sweden, who praised their mandated maternal and paternal leave, as well as their robust healthcare system.
G/O Media may get a commission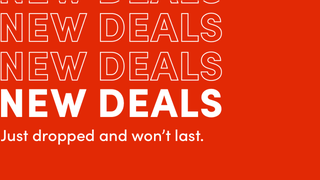 Up to 70% off
Wayfair - Cyber Week Deals
Broadly also spoke to Senator Kirsten Gillibrand, who proposed a paid parental leave bill in Congress in 2013, in concert with President Obama's push for America to join the rest of the world, but has been stalled time and again. Parents in this country should be able to take a few months with their newborn children without incurring financial debt, using $20,000 of their life savings like one family Broadly interviewed, or having to draw financial aid benefits like SNAP to survive.
Watch the full Broadly piece here.

---
Contact the author at Hillary@jezebel.com.
Image via Getty.