This afternoon I learned (via a press release) that Khloe Kardashian is the new "global spokesperson" for Protein World, a company that sells—among other things—protein powder that can be used as both an after-workout shake (for those looking to bulk up), and meal-replacement (for those looking to slim down).

After heading to Protein World's admittedly sleek and reputable-looking website, I discovered they were pushing Kardashian's involvement with the brand hard. A link to her page (written by Kardashian herself) was given the same weight as ones leading to sections about weight loss, muscle, and recipes.
Just look at it!
G/O Media may get a commission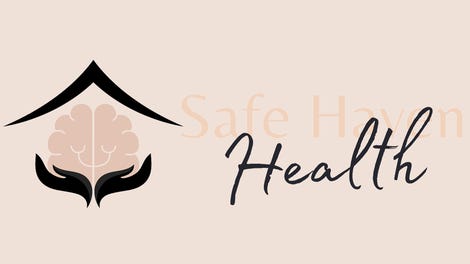 Addiction counseling
Safe Haven Health
Because I will never be given the opportunity to interview Kardashian in person, I decided to do the next best thing and have a chat with her Protein World website. You can read a complete transcript below:
---
JEZEBEL: Khloé! Thank you so much for chatting with me today.

KHLOE: Anything worth having is worth fighting for.

J: First of all, congratulations on the new gig with Protein World!
K: My biggest piece of advice is to remind ourselves that we all have to start somewhere.
J: And you've definitely started at the top! How does it feel to be their new global spokesperson?
K: It's the most rewarding feeling ever.
J: What's your biggest tip for people who are just starting out on their fitness journey?
K: My biggest tip is not to compare yourself to anybody else's body!
J: Great advice! Anything else you'd like to share about Protein World?
K: For me, weight loss has always been about feeling great on the inside and out. That's what I love about Protein World!
J: How inspiring! Moving on, I hear you're in a new relationship. Can you tell us anything about that?
K: [You] have to remember to set realistic goals.
J: And was one of those goals...Tristan Thompson? (laughs)
K: I'm a visual person so I like to have goals visually.
J: Not a bad visual, if you don't mind me saying! (laughs)
K: What brings me the greatest satisfaction is setting out a goal and actually achieving it.

J: Achieving it? (gasps) Are you suggesting you and Tristan have taken the next step in your relationship?
K: Intimidation is a huge factor.
J: Oh, that's too bad. Is he intimidated by your success? Or is it the other way around? (takes a sip of water)
K: I drink at least 3 to 4 liters of water a day.
J: Oh? I probably drink...1 to 2? Maybe? Could be 3, though. I don't really keep track of—
K: I've been using Protein World's Slender Blend for a while now and have grown to love the shakes.
J: Hmm. Well, I still haven't tried them, but you're starting to convince me that—
K: Alongside my busy lifestyle and my training regime the shakes help me build strength and maintain a balanced diet. Training can be hard sometimes, remember: if you fall down and if you mess up on your diet, don't stay down—
J: I don't mean to interrupt, but I thought we were discussing Tristan.
K: For me, weight loss has always been about feeling great on the inside and out. That's what I love about Protein World!
J: So we're talking about weight loss?
K: My arms used to be my biggest insecurity. If I'm on the road I do push ups or dips in my hotel room.

J: Sorry, I'm confused. Are you using the protein to bulk up or as a meal replacement?
K: I love the Slender Glow Detox Smoothie! As well as the Slender Blend protein, I'm also getting some of my 5 a day!
J: So you're using it to detox?
K: I'm a strong believer of getting the right vitamins daily and Protein World's Multi Vitamins fit in perfectly with my daily routine
J: What are you trying to sell me here? 
K: Take the first step to feeling stronger mentally and physically, with the Protein World 30 Day Challenge!
J: Am I going to be stronger, or just feel stronger?
K: We all have those days, but it's nothing to completely fall off track about.
J: OK I think we're out of time, I should let you go. Thanks for the chat.
K: When you hurt the most, when your mind is drained, these are the moments when you must persevere.
J: I'm not hurting, Khloe. I just feel like we're not getting anywhere.
K: We all have those days, but it's nothing to completely fall off track about. Let that just motivate you to be that much better the following day.
J: Goodbye, Khloe. Thank you for chatting.
K: Use this as your motivation!
J: (slams door)