The geniuses at NBC, determined to systematically alienate every demographic in America, have moved the network's Emmy broadcast from its traditional Sunday evening time slot to Monday to make way for a football game. Apparently preseason football is more important than scripted TV's Super Bowl.
The problem with moving the Emmys to accommodate a football game that has absolutely no bearing on the outcome of the regular season is that the date selected to air the awards — Monday, August 25th — is a workday. Here's more on that, as explained by Vanity Fair's resident perfect human Richard Lawson:
The Emmys happen at the Nokia Theater. That is in Downtown Los Angeles. That is a neighborhood where a lot of business is done. The Emmys start at 5 PM. Many businesses end their work day at 5 PM. Do you see where this is going? There's going to me a car-mageddon of epic proportions, basically.
In addition, as Lawson points out, August 25th is the first day of school for many Angelenos, so not only will traffic be a regular LA workday clusterfuck, it will be have an extra layer of children being driven home from soccer/football/cross country/volleyball/chess club practice added to the top of the already clusterfucky Emmy red carpet limo traffic.
And so, to accommodate the sort of network stupidity that prioritizes the concussion and domestic abuse factory that is the NFL over the unrealistic beauty standards and murder desensitation factory that is prime time television, the Emmys are encouraging its attendees arrive via carpool.
G/O Media may get a commission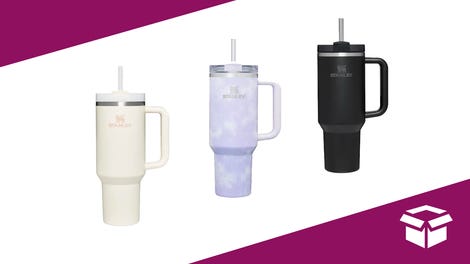 Up to 45% off
Stanley Cup Sale
According to The Hollywood Reporter, network folk are complaining about the rapidly unfolding logistical nightmare and are only being allowed half as many limos as they have been in previous years. In addition, the red carpet has been shortened, which means significantly less opportunity for E!'s red carpet reporters to yap inanely with people who kind of hate them. Win some/lose some.