Here is a bad idea: to celebrate the return of Orange Is the New Black, a restaurant in Singapore, in an apparent partnership with Netflix, is doing a pop-up "prison dining experience." That means "home-cooked prison grub" served in a jail-like cafeteria setting. Piper Kerman, who wrote the book the show is based on and who served time in prison, tells Jezebel, "This is repulsive."
The pop-up is a two-day event at a restaurant called OverEasy that seems to focus on American-style cuisine: steak, "Americana milkshakes" and now mass incarceration. There is a reservation page set up on a website called Chope, but in case it should disappear, here is a screenshot of the description:
As you can see, one of the featured dishes is based on Nutraloaf, a deliberately disgusting meal served to inmates as a form of punishment. Nutraloaf is exceedingly controversial, and some prison reform advocates have argued that it's a form of torture.
In a breezy and approving write-up on Mashable a few days ago, the chef making food for the event, Bjorn Shen, giggled about it:

Viewed by many Americans as cruel prison punishment, Nutraloaf is made up of a three-course meal blended together into a paste, then baked into a loaf. Doesn't sound or look too appetising, but rest assured, your taste buds are in good hands.

"Since this is not real prison, I've made this dish look and feel like a Nutraloaf, but taste much better," Shen tells Mashable. "Mine's made of mushrooms, cheddar, quinoa, pumpkin and nori."
G/O Media may get a commission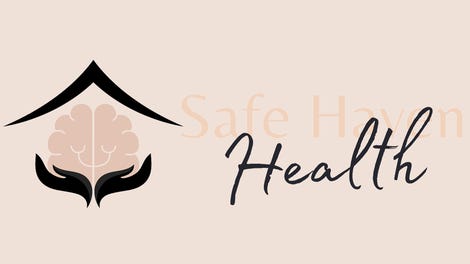 Addiction counseling
Safe Haven Health
Cool. Very cool.
This might seem like a rogue bad idea, except that it appears to be an actual partnership with Netflix. The Chope page claims the event is "brought to you by Orange Is the New Black." A video promoting the pop-up was posted by Netflix; it features Lea DeLaria, the actress who plays Big Boo.
"Well, it's Red's kitchen, so it's Red's rules," she says, standing in front of a backdrop that looks like the OINTB cafeteria. "You have to queue if you want to eat." She pauses and laughs. "Oh, wait a minute, you guys like queuing in Singapore!" She winks. "You're gonna fit right in."
Singapore, like the United States, is very good at locking people up: the country has some of the most draconian drug laws in the world, including both caning and a mandatory death sentence for some drug offenses.
Jezebel contacted Piper Kerman for comment via Twitter; she was unaware of the promotion.
"This is repulsive," she wrote to us. "I am not aware of this being Netflix, but you should ask them." Kerman has been a strong advocate for prison reform since she wrote the book; as this tremendously ill-advised event was being planned, she was participating in a criminal justice reform event at the White House:
We have contacted Netflix for comment and will update when we hear back.
---
Screenshot via Chope