Very Specific Playlists is a weekly feature in which Jezebel staffers make very specific Spotify playlists based on their weird proclivities.
If anyone ever asks me, "what are you doing with your life," the answer is always the same, and has been the same for a majority of my existence on this planet. What I am doing with my life is getting extremely high on caffeine—coffee, but sometimes diet energy drinks—and typing with my fingers as quickly as I can, because the words and ideas, they need to be birthed.
This is my favorite feeling in the world, drinking tons of coffee and being juiced on writing, and at its best, it produces an adrenaline high not unlike the one I've gotten from running. Because of that, I want the music soundtracking my frenetic vibes to be mean and powerful, the synthesizer embodiment of thizz face, music that makes me join the air in a bout of fisticuffs, sub-bass that makes me booty-tooch in my office chair and, most importantly, that drives my typing to warpspeed along with the surge of my brilliant unstoppable brain. Stimulants! They are awesome! Often the genius I've put to page needs a minor edit after I've crashed from the café, but the act of just flowing ideas down is underrated and irreplicable. Hence: teeth-grinding bass jams of grime, drum n bass, acid house, and other oeuvres, meant to amp the brainiac high to match your mad skills with that wicked, wicked keyb. (Also: a recurring subtheme of getting money, highly useful when you write to pay your bills.) Use the caps lock, babe. Go 'head... USE THE CAPS LOCK.
---
Listen here via Spotify.
1. JME, "96 Fuckries"
JME is my favorite grime MC; while I normally can't write well to music with lyrics, I've listened to this guy enough since it dropped in 2012 that I can let his voice blend in to the laser-gun skronk of the beat. That said, the lyric "you want a bad boy grime remix, then just give me or Skepta the P/SAFE!" is perfect for this playlist, because he's saying that he'll make your entire steez better so long as your money's good for it (or "P," or pounds). Plus, "safe" is the best British slang term. This track will get you in fighting stance as your coffee high starts to lift off.
G/O Media may get a commission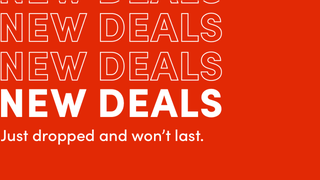 Up to 70% off
Wayfair - Cyber Week Deals
2. Flava D, "In the Dance"
To keep it going, Flava D burnt up the synth subs on this UK garage heater, shifting the oscillator into fifth gear at about a minute in in preparation for breaking the dancefloor and/or your typing-speed record. She's one of my favorite producers at the moment—everything she does is fire, hitting a sweet spot between garage and grime that pays homage to the old ways but sounds super rooted in right now.
3. Skrillex, "Ragga Bomb"
Yo, Skrillex gets such a bad rap—I think half his haters haven't heard him, have only seen his hair—but he is hands-down the best DJ on the corporate rave circuit right now, and "Ragga Bomb" is a peek into why: he's a dubstep-adjacent producer that actually listens to (and apparently likes!) dub, peppering his sets with that, dancehall, jungle, R&B, just about everything. On this track, though, he also links ragga vocals to his own entry point, which is metal. Synth shredding so real.
4. Gage f. Kevin JZ Prodigy, "Bad Bitch"
Kevin JZ Prodigy! I could listen to him 24-7. One of the most charismatic personalities on New York's vogue/ballroom circuit, he is constantly receiving accolades and awards for his masterful commentating skills, so it stands to reason he'd be in demand on producer cuts. "Bad Bitch," though, might be the first song he's done that's not on a specifically "ha"-sampling ballroom house beat. Gage's bouncy, taut toms sound great under Prodigy's skittering tale of bad bitchitude, always with the "brrrrrrrr... OW!" Theme song material. Get 'em with the verbiage.
5. Udachi & Jubilee, "Paypur"
Udachi and Jubilee made this like six years ago, but it's still one of my go-tos, most especially for the chaotic crescendo and blocky bass drop about a minute in. Plus, once again, it has a message of "getting that paypur," which is great motivation as a writer, especially during the most recent four years I was a freelancer.
6. Swindle, "Do the Jazz"
Swindle's a producer most closely associated with grime, but in 2013 he released an incredible album called Long Live the Jazz, which traced his lineage from underground British dance music to the jazz he grew up loving. "Do the Jazz" was the single for obvious reasons—it's kind of a masterpiece melange of syncopated drums and Brazilian jazz-style harmonies, but let's face it: the reason I love this song is because the sub-bass hits at 1:23 remind me of DJ Magic Mike subwoofer tests, descending funk just to see how low can you go. This warps my mind .
7. Faze Miyaki, "Take Off v. Gargoyle"
Another grimy cut from a British dude, listening to this while I type just makes me feel like a heavyweight boxer in the ring. Like Ronda Rousey, except instead of extra-strength limbs, my superpower is... a... Bluetooth Mac keyboard. OK, probably not like Ronda Rousey.
8. 808 State, "Cubik"
I first heard this song when I was a young teenager, on a vinyl 12-inch record I bought used because I thought the cover art was cool. Little did I know that it would change my life, having introduced me to acid house (and what a terrific introduction to that crunchy subgenre, no?). I still think the bass-y synth hook on this is one of the greatest ever, and it's only four simple notes.
9. Leftfield, "Release Three"
Classic jungle breaks. I don't know what kind of bananas designer drugs they were doing in 1995 to rave to this stuff for 22 hours straight, but let me tell you: on coffee, the shit rules.
10. Shy FX & Ms. Dynamite, "Cloud 9"
Ms Dynamite kicks off this song by singing, "You get me high, high, high, so I don't wanna come down," which is appropriate, but sometimes we have no choice in the matter. As my caffeine jam peters out, I like to cut a propellant rhythm with some soulful vocals, hence "Cloud 9," a lovely track however you cut it.
11. T. Power f. Elisabeth Troy, "Blow Out"
I could listen to classic UK garage/house belter Elisabeth Troy sing any damn thing, but she's especially good on drum n bass—years on, I'm still jamming "Fever," her joint with B. Traits. "Blow Out" adds a tiny tinge of jazz to the mix, easing out the coffee crash, a lovely way to go.
Art by Tara Jacoby.
---
Contact the author at julianne@jezebel.com.