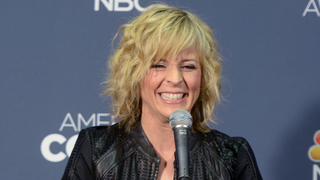 THR is reporting that Netflix has ordered a new comedy series starring Maria Bamford. There aren't many details this early in the production, but the few we have are enough to make any BamFan excited.
First, the show will be called Lady Dynamite. (What a title!) Second, it will be produced by Mitch Hurwitz, the creator of Arrested Development. (Oh my god, he also wrote for Golden Girls!) Third, it's "based on what she's accepted to be 'her life.'" (How vague!) Fourth:
The occasionally surreal 13 episodes of the single-camera comedy are said to "tell the story of a woman who loses – and then finds – her s–t."
Occasionally surreal? A woman who loses her shit, then finds it? Yes. All of that sounds good. Great job, Netflix.
---
Contact the author at bobby@jezebel.com.
Image via Getty.