On his eighth day in solitary confinement and seventh without water, Terrill Thomas died last year while being held at the Milwaukee County Jail. The medical examiner classified his death as a homicide resulting from "profound dehydration."
Milwaukee County Jail is run by Sheriff David Clarke, who has become somewhat notorious as a Trump supporter and also someone who is extremely vocal about being tough on crime. The Washington Post reports that, on Clarke's watch, four inmates died during a six-month period in 2016. Still, the sheriff has, reportedly, been enraged by the results of the inquest into Thomas's death, though there have still been no criminal charges filed. A lawsuit brought by Thomas's sons alleges that their father was "was subjected to a form of torture" while he was at the Milwaukee County Jail.

The Associated Press reports that Sheriff Clarke responded to a request for a comment on the suit with an email in which he claims not to know Thomas's name:
"I have nearly 1000 inmates. I don't know all their names but is this the guy who was in custody for shooting up the Potawatomi Casino causing one man to be hit by gunfire while in possession of a firearm by a career convicted felon?" Clarke said. "The media never reports that in stories about him. If that is him, then at least I know who you are talking about."
Clarke was referring to Thomas, who was in jail for opening fire in a casino and striking one person in the chest, who survived after undergoing surgery. Thomas was diagnosed with a bipolar disorder and his family claims the shooting was sparked by a mental breakdown, an allegation that could be backed up by his erratic behavior, as described by The Washington Post:
Thomas later went to the Potawatomi Hotel and Casino in Milwaukee, where he fired the gun into the air several times, yelled for everyone to get on the ground and claimed there were snakes everywhere. He scooped poker chips into his pockets.

When police arrived, Thomas dropped the gun into a garbage can and lay on the ground, according to reports.
G/O Media may get a commission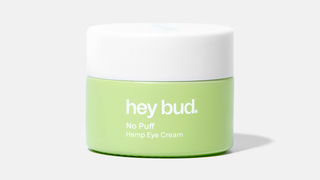 15% off
Hey Bud - No Puff Hemp Eye Cream
Following his arrest, Thomas was brought to the hospital where he showed "signs of acute psychological disorders," but was eventually cleared to go to the jail. The water was allegedly turned off in Thomas's cell after he flooded a different one and was moved to solitary. In an opening statement by Assistant District Attorney Kurt Benkley on Monday, he stated that surveillance footage showed officers shutting off Thomas's water supply, and that they failed to document or notify anyone of their actions. They also never turned it back on.
The Journal Sentinel reports that it was possible that because of his bipolar disorder, Thomas was "unable to tell people about his basic needs," but other inmates claim they tried to notify guards that Thomas needed water and he had been heard begging for liquid.