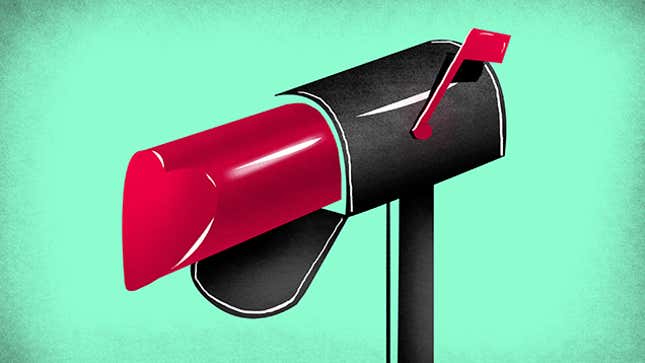 I don't really love wearing makeup but I have always loved looking at it, smelling it, and owning it. Days pass where I put nothing more than lip balm and mascara on my face, but, still, I shop for lipstick obsessively. In person, online.
But I also keep old lipsticks, purposefully, almost as amulets, but also as reminders. I pull a tube of it from my makeup case, hold it in my hand. I remember where I was when I first wore it, or wore it best or worst. Sometimes I wear them again, sometimes once was enough. Mostly, I just keep them. I'm not sure how or why I ended up a grown woman with 50 lipsticks, most of which I don't wear. But I do have some favorites.
Revlon Super Lustrous Lipstick: Blackberry*
The first girl I ever knew who had her own signature lipstick color was my friend Courtney (variously spelled Courtni, Cortney, and Kourtknee over the years, I don't know which was given to her at birth) who I met in 6th grade. Her shade was Revlon's Blackberry, and it fit her perfectly: dark, opaque and with a tendency to flake. I never wore this well, even in high school when all bets were off, color-wise, but I bought a tube of it online about three years ago after flying home from Courtney's funeral in Pittsburgh. A few days later it arrived and I took it to the bathroom mirror. It went on thick and dry, like spackle. Should have used primer. I've never opened it again, but I still have it. I just looked at it this morning.
Clinique Almost Lipstick: Black Honey
I moved to Brooklyn from Pittsburgh in a dead cold snowstorm, in February of 2006. I brought with me two items which could be considered cosmetics: a bottle of Johnson & Johnson's Baby Lotion — the pink stuff — and a half-used tube of Black Honey. The girl at the Clinique counter of whatever department store I first purchased it in told me it was a "cult classic," which I believe means it's popular but not totally world-famous? Either way, this was my first foray into that weird world of blueish purple sheer gloss in a tube. It's my quest to find the perfect one. This isn't it, but it's close.
Maybelline Moisture Extreme Lipstick: B400, Silver Plum
By the time I purchased this lipstick, in a CVS in Pittsburgh, I had significantly leveled up in my lipstick-wearing game. I didn't usually fuck with drugstore lipsticks much anymore, but I was in a bind. It was January, 2007, the day of my mother's funeral. We'd rushed back hoping to catch her before she peaced out once and for all (success!) and in the horrific scramble I'd left all my cosmetics, my beloved MACs and Urban Decays, behind in Brooklyn. Maybelline's Silver Plum sadly suits me so well I've since purchased a back up on Ebay (it's discontinued). It looks disgusting in the tube — a hint of gray, little silvery flecks throughout — but it smells amazing and familiar. I return to this one all the time and though it should remind me of one of the worst days of my life, weirdly, I feel only happiness when I wear it.
Lip stains were a big thing when I was in high school. I don't remember the first brand of stain I owned — was it Stainiac? have they really been making it for that long? — but my enduring favorite is Benetint. I have it in a few shades but the generic, classic Benetint is the best one. I like its archaic nail polish-like bottle (which always spills) and brush on applicator. It has an unmistakable, floral taste to it that I love. I wore it at my wedding, not wanting to have to worry about reapplying lipstick on the same day I buckled and gave into the patriarchy. Highly recommended if, like me, you would describe your skin tone as "corpsely."
In June of 2013 I was shopping at Barneys. It was a couple of days after my birthday and I was thinking about maybe buying a new dress for an upcoming trip to Los Angeles. I sort of hate shopping and Barney's isn't really my style, but I was enjoying the summer day, sipping an iced tea as I browsed. As I walked through the space, I was overcome with a certainty that the people working in Barneys thought I was shoplifting. Now, that sounds super paranoid and crazy, but it makes a bit more sense when I admit that I was a pretty epic competitive shoplifter for a brutally short period of time around my freshman year of high school. I got caught, I made my father cry, and I never stole again. Still, occasionally I just feel like a guilty person walking through a store. It's like the feeling you get when you see a cop behind you on the road. It might be 9:30 am and you're driving to work but you think, just for a second, "OH MY GOD AM I DRUNK DRIVING RIGHT NOW?" At least I do. Anyway, I bought Hello Sailor to prove to the Barneys sales people that I wasn't shoplifting, on the recommendation of a woman there who called it "universally flattering." I HATE it when people say a lipstick is "universally flattering" because none of them are. This lipstick, bought out of a misplaced sense of guilt, glides on navy blue, just like it looks. It might flatter the rest of the universe but it doesn't flatter me.
Yves Saint Laurent #01 Le Rouge
I favor bluer, cooler lipsticks than this but nothing beats the smell of a YSL Lipstick. I mean, if you like a chemically floral scent. Which I do, apparently. I can't get enough of the smell of this lipstick. Even though it looks pretty good on me, I dislike the tube it's in (gold and flashy) so a lot of the time I will be on the verge of choosing a different red lipstick (I recently got a NARS lipstick that I like a lot more than this one) but then I'll remember how GOOD IT SMELLS and have to wear it. This is the smell, to me, of a classic cosmetic. Synthetic and modern, slightly nauseating. No all-natural ingredients here. As I type this I'm actually in withdrawal: I realized a few days ago that Le Rouge has devastatingly gone missing. I know it's easily replaceable but it's just not going to be the same: I was working on this specific tube, my third, purchased in LA the same day I saw the James Turrell retrospective. Where did you go, red? Come back.
This is a disgusting lipstick I have never worn anywhere but my bathroom. I bought it in a panic at Urban Outfitters last June when I realized that my hip goth days are absolutely, 100 percent behind me, owing to the fact that I am now a mom. Thanks a lot, baby. Regardless, nobody should wear this lipstick. How it ever got from the drawing board to the manufacturing line is totally beyond me. An emeraldy green lipstick seemed like a good idea, but it wasn't. I should throw it away.
Givenchy Rouge Interdit: Magic
They named this lipstick Magic and I agree. It is the best. I just got it two weeks ago. It's like the Black Honey or the Hello Sailor, but it's perfected. It's a sheer and purple tint but is somehow not shy or mousy. It tastes good. It lasts longer than most ultra sheer lipsticks. The tube has a weird little lanyard which makes it harder to lose in my bag. I won't go so far as to say it's "universally flattering," but...
OH SHIT, WAIT.
MAC Viva Glam: Miley Cyrus Lip Glass
Three days ago I bought this on a whim while strolling my daughter around a mall. She favors Katy Perry to Miley Cyrus but Katy doesn't even have a Viva Glam. I almost NEVER wear Lip Glass anymore and I almost always seriously dislike bright pinks, but this stuff is amazing. I forgot how good it feels to wear what is essentially glue on your lips. I forgot I was wearing it and kissed my one year old. Her cheek looked so fancy.
*Revlon hasn't made life easy with regards to the Super Lustrous Blackberry. In this piece I am referring to, I believe, Blackberry #75, which was eventually discontinued and replaced with a lamer shade, also known as Blackberry #640, which is also discontinued. For reference, the original Blackberry was almost identical to today's currently available Super Lustrous Black Cherry.
Laura June is a freelance writer and editor.
Illustration by Tara Jacoby.