It's often difficult to renounce one's idols, but pressure is building in favor of media and brands severing their associations with Kanye West, who confirmed in recent days that he still adores President Trump, and, as he told TMZ Live on Tuesday, thinks "slavery was a choice."

CNN reported on Thursday that the hosts of Detroit radio station 105.1 The Bounce's morning show announced they won't be playing Kanye's song any longer. The hosts, Shay Shay and BiGG, said, "We are over it. We don't want to hear Kanye's music, we don't want to play Kanye on our show, we don't want to talk about Kanye anymore."
Shortly after Kanye's appearance on TMZ Live, Care2 created a petition demanding that Adidas drop its sportswear partnership wth Kanye West. In response, Adidas CEO Kasper Rorsted told Bloomberg on Thursday saying the company would do no such thing. "We neither comment or speculate on every single comment that our external creators are making," said Rorsted, adding, "Kanye has been and is a very important part of our strategy and has been a fantastic creator. And that's why I'm going to leave it. I'm not going to comment on every comment that he or someone else is making."
It's a slow start, but I imagine now that the concept of a Kanye boycott is being discussed and, in small ways, acted upon, it could gain some steam.
[CNN]
---
This forthcoming Vogue Italia cover of a tanned Gigi Hadid has sparked serious controversy and accusations of blackface.

G/O Media may get a commission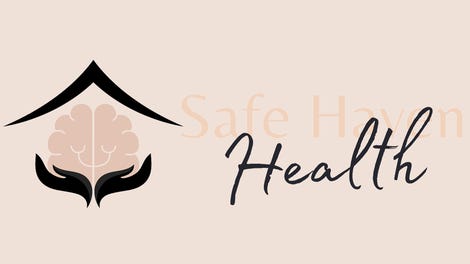 Addiction counseling
Safe Haven Health
Hadid ended up apologizing, even though this seems more like a styling and editing issue, saying:
"The bronzing and photoshop is a style that S.Klein has done for many years and I believe was what was expected from the shoot (to show me in a different way creatively). BUT, although I understand what Vogue Italia's intentions were, it was not executed correctly, and the concerns that have been brought up are valid. I want to address this for those who were offended by the editing/retouching/coloring of the cover. Please know that things would have been different if my control of the situation was different. Regardless, I want to apologize because my intention is never to diminish those concerns or take opportunities away from anyone else, and I hope this can be an example to other magazines and teams in the future. There are real issues regarding representation in fashion—it's our responsibility to acknowledge those issues and communicate through them to work towards a more diverse industry."
In 2015 Gigi appeared on the cover of Vogue Italia, also extra tan and this time wearing an afro-style wig.
[Page Six]
---