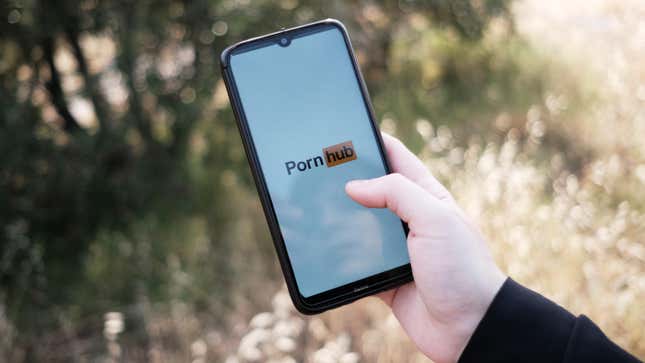 A military spouse is a part of the coalition of sex advice columnists, adult entertainers and regular ol' porn watchers challenging the Louisiana state anti-porn law. I think she's a hero.
The Hate-Watch I Grew to Love: 'Sister Wives'
Elizabeth Henson is a Coast Guard veteran and married to a man who's still on active duty. Her declaration, as a part of the larger suit against Louisiana's law imposing age requirements on porn websites—which plaintiffs say violates free speech rights and cripples content creators—is so moving.
I'll let you read Henson in her own words:
While pornography might be a luxury for some, it's become an essential means for me (and many military spouses like me) to alleviate the mental strain and tension experienced during the prolonged periods of separation from my husband when he is deployed. Deployments can lead to loss of human comfort and intimacy, and a great way to ease the difficulty of this separation and meet our natural physical urges is through pornography—whether viewed alone or, especially, together a shared experience. Similar to a dinner-and-a-movie date night, mutual masturbation while watching the same sexy video together has worked to alleviate our tension and keep us close as a couple during these difficult times apart.
The couple recently relocated to New Orleans from Texas. Because of her position as a military spouse, Henson isn't required to change her residency from Texas to Louisiana, but Louisiana ID and LA Wallet are what's being used to verify porn-watchers' ages. "Even if there were a logistically simple way to prove my age and obtain unrestricted access to non-obscene content on the internet, I would be too concerned for my privacy and troubled by the government overreach to comply," Henson wrote, citing a massive data breach at the state's Office of Motor Vehicles just last week.
Henson said defending her write to privacy as part of the lawsuit is a noble pursuit for a veteran.
"Although I am comfortable admitting here that I (along with millions of other adults) view pornography, I am deeply wary of providing my identity to any entity that will effectively open the gate to adult content on the internet just to then follow me around once I'm inside," she wrote. "I can think of few greater intrusions upon the liberty that I served this country to protect."
We salute you, Ms. Henson.