Blueshirts United, the New York Rangers Official fan community, recently posted a "Girl's Guide to Watching the Rangers." Because women don't understand sports unless you break it down for them using lady-metaphors. (Example "News of the NHL lockout's end caused as much excitement in the male world as a 70 percent off sale does in a woman's… think of it as the premiere of the newest season of "Girls" being delayed by months, and then suddenly, it's announced that it will be coming back but with a lot fewer episodes to make up for lost time." I wish I could write parody that brilliant.)
The community deleted the post after a mere fifteen minutes or so of being mercilessly mocked and lambasted by both male and female fans, which is a shame: how are we supposed to know what to do during Rangers games now? You have to kick the puck into a hoop using a squash racket, right? What would Hannah Horvath do?
Luckily, the internet never forgets; here's a transcript of the regrettable post, which we feel necessitates a guide of its own — A Guy's Guide to Watching Your Girl Watch the Rangers — because men are from Mars and women are from Venus, where sports do not exist.
Mirna Mandil's advice (Yes, the article was written by a woman. Sob.): "They're expecting you to ask questions…just know WHEN to do it."
Good news, ladies! You can be heard and not just seen...but you should wait politely before doing so, lest you interrupt the fun by nagging.
You need to sense the tension at certain points in the game and let them do their jumping, screaming and cheering thing. You can tell if something huge has happened by their reaction, and if you're absolutely lost, wait for the replay. There's always a replay after a major play.
G/O Media may get a commission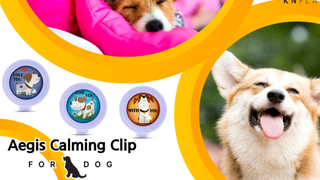 20% off
Aegis Calming Clip for Dogs
Our advice: if your girl opens her mouth during an exciting play, kill two birds with one stone by asking her to get you a beer from the kitchen.
Her advice: "Get to know the Rangers"
I'm not asking you to memorize a yearbook, but after watching a game or two, last names will start to sound familiar: Staal, Callahan, Del Zotto. You'll get the idea. The Rangers' roster is easily available online, and even though knowing a last name won't do much in terms of understanding the game, it will build up your connection when watching future games. You'll be more attuned to a game when you hear a name you recognize.
Our advice: Play "Go Fish" with your girlfriend, who apparently has the memorization skills of a 7-year-old.
Her advice: "Get To Know Goalie Henrik Lundqvist."
If New York were to have a new face on every quarter, it would be his. He's broken NHL records. His nickname is "The King." He played "Sweet Child O' Mine" on guitar during a recent episode of "Late Night With Jimmy Fallon." Don't you want him to do well? Don't you want to watch when he's on the ice? My point exactly.
Our advice: Dude, your girlfriend is totally cheating on you with Henrik Lundqvist. Pick a fight with her.
Her advice: "If you feel too forced and uninterested, at least know the Rangers' schedule so you can schedule a girl's night for those times."
Our advice: Seriously, why does she keep bringing Henrik Lundqvist up?
Her advice: "Don't give the guys and grief for their playoff beards."
Our advice: Ask your girlfriend whether she shaved her bikini line into the Rangers logo. If she hasn't, dump her. If she tried her best but it's kind of sloppy, let it slide. Relationships are all about picking your battles!
All set? "You've officially graduated level one of what to expect when Ranger fans are expecting," Mandil wrote. "Before I wrote this article, I gave all the guys I spoke with the option of saying, 'I don't want her watching the game with me. It's my sport, leave it alone.' Not a single one of them took it."
Can you believe how supportive and understanding her guy friends are? They're willing to share sports with half of the population!