A father of a Muslim middle school student says a teacher asked his 13-year-old daughter if she was carrying a bomb in her backpack. The Atlanta Journal-Constitution reports that Abdirizak Aden, a Somali immigrant, said that his daughter, an eighth grader in Gwinnett County, Georgia, was stopped by a teacher on Monday.
Via AJC:
Abdirizak Aden, who was born in Somalia, said that on Monday, his 13-year-old daughter, who wears the hijab, was in class when a teacher stopped her and asked what she had in her bookbag.

During an interview Friday night, his daughter, who isn't being identified because of her age, said she remained silent. The unidentified teacher responded by asking her if she had a bomb in her bag.

She said the teacher called her out into the hallway. The teacher said she knew her joke went too far, especially because of "the things happening in the world right now," said the daughter.
In an interview with the paper, Aden said that his daughter was obviously upset about the comment. "We are from Africa, we are Muslims, we live in America. I didn't teach my children to hate people or to think they are better than other people." Aden said.
A spokeswoman for the school system confirmed the incident and said that the "remark was not appropriate." But, she added, that the comment was not made with "ill intent." The school's principal apologized to the family and promised to "work" with the teacher. For their part, Aden and his family are willing to forgive the teacher, but hope the incident leads to more training for teachers.
G/O Media may get a commission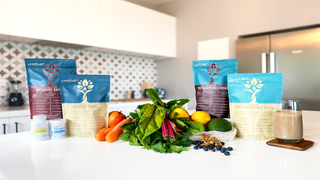 Yusof Burke, board president of the Georgia Chapter of the Council on American-Islamic Relations, told AJC that the teacher's line of questioning "shows the level of Islamophobia impacting people's relationships with one another."
Image via Shutterstock.