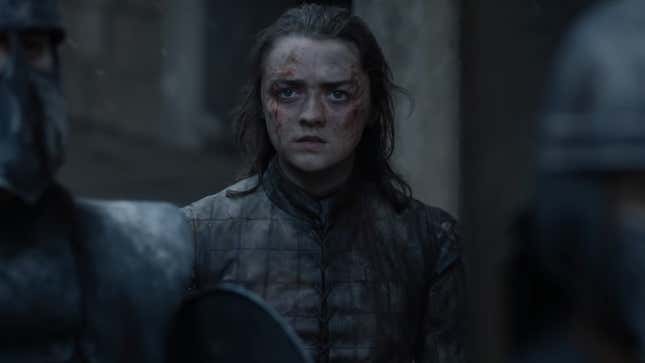 1. Daenerys walks up to the Iron Throne and sits in it. "This is nice," she says. "I won." As soon as she sits in it, everyone in Westeros disintegrates, just like Melisandre did, and Daenerys is the only one left in the world. "Or did I?" she wonders.

Taylor Lautner Doesn't Even Remember Saying 'Bella! Where the Hell Have You Been Loca?'
2. Cersei returns from the dead and stabs Daenerys in the back, just as she's about to sit on the Throne. Daenerys dies. Jon Snow kills himself out of sadness. Jamie, who is also still alive, giggles and kisses Cersei. "You won!" he exclaims.
3. At the end of the day, after centuries (?) of bloody war and famine, Daenerys and Jon Snow opt for a rousing round of musical chairs to decide who gets to sit on the Throne and rule the seven (?) kingdoms (?). Just as the music stops, the two of them pause and look at each other for a split second. Fade to black.
4. Daenerys kills Jon Snow. Arya Stark kills Daenerys. Whoever is in charge decides to make Arya the queen. But then Batman shows up. "You either win the Game of Thrones," he says. "Or you live long enough to see yourself become a villain."