At 9:25 p.m. on the first warm day of May, I stood outside New York's Gramercy Park Hotel scanning for a car containing Tinsley Mortimer. To my left, two women were whispering in Hebrew and glaring in my direction. The interview would not take place inside the hotel, but to show my new adversaries that I had extremely important reasons to be there, I walked confidently in and out of the lobby several times. It smelled like Santal 33 and business deals, which I liked.
Tinsley, 41, formerly an NYC "it girl" with her own shade of Dior lipstick, is relaunching herself as the newest cast member on the Real Housewives of New York City. So far this season, she has flitted around Sonja Morgan's crumbling townhouse and made out with a 23-year-old named Chad while he had chips in his mouth (they still text, she says, but "it's not like that"). Our interview was taking place before her inaugural appearance on Watch What Happens Live!, the Bravolebrity-focused late-night talk show hosted by Bravo executive producer/housewife wrangler Andy Cohen. The plan was for us to chat in the car on the way to the studio, then continue the interview in the green room, then watch Tinsley do the show, a journalistic coup that I was assured had "never been done before."
When the large black SUV finally arrived and the rear door slid open, Tinsley appeared before me like a living Christmas ornament, gleaming and contoured in a red Herve Leger-style dress. Her bright blonde hair hung pristinely past her shoulders in a center-part and loose waves, a signature relic from her blissful days on the charity circuit. After a cool hello, she turned back towards her hairstylist in the front seat and continued telling a story about a recent experience she'd had with a medium named Tina Powers in Las Vegas. I wanted to hear the whole story. Could she tell the whole story?
"It was actually really amazing," she said in her distinctive gurgle, still speaking to her hairstylist. "Bella came through first—I had a little white chihuahua that died," she explained, turning to me briefly. "She wanted me to know that it was okay, because I wasn't there when she died—remember, because I was on my book tour? She wanted me to know it was okay, and that I didn't have to feel guilty in any way. She went because I wasn't there."
Every member of Tinsley's entourage—Tinsley's hairstylist, Tinsley's makeup artist, Tinsley's publicist, me—made sympathetic noises. Her father died a few years ago, and she'd also been given the opportunity to communicate with him. The medium had no idea who she was, Tinsley assured me; she had only provided her first and last initials. "The things that she said—she wouldn't have known, I mean, there was no way."
G/O Media may get a commission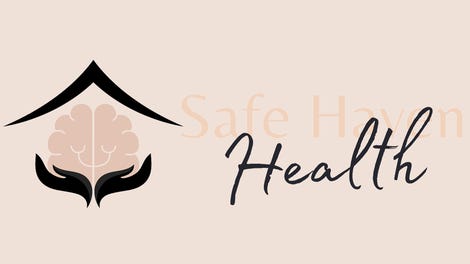 Addiction counseling
Safe Haven Health
Tinsley Mortimer became something close to a household name in the mid-aughts, when she was an unusually famous Upper East Side socialite married to Topper Mortimer, an heir of the Standard Oil fortune. She was raised in Richmond, Virginia, in a house with a name ("Graymont"), and met Topper at boarding school; the pair eloped at 18, were forced by their parents to get an annulment, and eventually got remarried after reaching their more respectable mid-twenties. She was known for being photogenic in all the right places, and her visual footprint was substantial: she sat in the front row during Fashion Week, appeared on Gossip Girl as herself, landed a spot as a Dior beauty ambassador, and had a popular Japanese handbag line.
After divorcing Topper in 2009, she made a few questionable personal branding decisions, including a dalliance with American Idol's Constantine Maroulis and a starring role in the appalling and short-lived CW reality show High Society ("I don't have any regrets," she said, although "it was presented to me as something different" than it was; the show infamously included a fellow cast member sharing that she uses the n-word and thinks it "really should be okay to say"). New York was rapidly changing, too, the term "socialite" slowly overtaken by trendy euphemisms like "model/DJ" and "influencer"—though at that point Tinsley had long since been following an entrepreneurial route anyway. She stressed that she didn't come back to New York to be a socialite—Women's Wear Daily did catch up with her at the New York Botanical Gardens Winter Wonderland Ball in December, where she shared that "It's fun to get dolled up in a big dress and have fun"—and indeed, although the RHONY cast has always loved to wax on about "New York society," they don't tend to overlap with the Met Gala crowd.
In 2012, Tinsley retreated to Palm Beach, Florida, and in the years following released a housewares line and a quasi-fictional novel Southern Charm (the book follows a New York socialite named Minty Davenport whose high school sweetheart's upper-crust family disapproves of her high-profile lifestyle). She still consults on events for the Florida tax company Engineered Tax Services. Although she's remained rather conspicuously glued to elements of the look that got her noticed, she proudly shared in the WWHL green room that she now owns three pairs of flats (in a memorable segment on High Society, she claimed that she loved heels so much that when forced to go barefoot, she walked like Barbie).
"Birkenstocks?" I joked to Tinsley, whose feet were at the time shoved inside a pair of $1,295 "Girlystrappi" Louboutins garrisoned by six multi-colored patent leather bows. "God, no," she laughed.
Tinsley seemed anxious, and increasingly so as her 11 p.m. call time approached. She'd gone to Saks that morning in a panic, but ended up wearing what she'd originally planned. "I mean, it's live," she said. "I love Andy, I love his show, I think it's so fun. I love watching it, it's so fun, so I hope I have a lot of fun doing it, but anytime you're asked questions out of the blue, you get a little nervous, for sure."
In April 2016, Tinsley resurfaced in the press after getting arrested for trespassing on the property of her ex Nico Fanjul; she spent three hours in jail. The New York Post and People later revealed police reports that indicated the relationship was abusive; according to one police report, she was hospitalized in 2013 for a "laceration on the back of the head," while another said that Fanjul had smashed in her windshield while she hid in the car. Fanjul's mother, Nicole Fanjul, denied these allegations to the Post. "This makes 'Fatal Attraction' look like a cartoon. [Tinsley's] insane. This is a result of a woman scorned," she said. "She's going up against us and she's going down."
When I mentioned this in the car, Tinsley shook her head, staring into her lap. "I mean, obviously... I can't believe his mother would ever say something like that," she said quietly. "The facts are the facts, there were police reports proving that I was obviously in a physically abusive relationship with him, so it was hard." She didn't want to dwell. "At the end of the day I am a positive person, everything happens for a reason," she said firmly, returning to a more guarded tone.
She brought up her arrest early and cheerfully on the show, although she told me that she didn't necessarily plan it that way. "I almost wish I had a plan or some sort of strategy, I literally had none," she said. "In my life at the time, it was something that was very traumatic for me... my way of dealing with it was just to talk about it, talk about it a lot."
As Tinsley tells it, following her arrest, her old friend Sonja Morgan called and convinced her to move into her daughter's bedroom in her Upper East Side townhouse for a bit, immediately after which they began filming RHONY five days a week. This living arrangement does not necessarily make a ton of sense beyond its ability to generate an immediate onscreen conflict (one episode reveals the ice in Sonja's refrigerator to be brown, an astonishing discovery which she then blames on her houseguest), but that's the story, and Tinsley is sticking to it. Tinsley's mugshot, which had clearly horrified her (her eyebrows were "flying off my face," she moans in her first episode), plays a prominent role in her Real Housewives plot, to the extent that her tagline ended up as "A good set of lashes can fix anything—even a mugshot!"
Season 8 of RHONY, with its explosive cheating-at-the-Regency allegations and multi-episode Berkshires brawl, will be tough to top, and though Tinsley's dating escapades are highly entertaining, the drama has been a bit tame so far. Perhaps as a result, the November 2016 election played a surprisingly big role in the early episodes for a franchise that usually steers clear of politics. Although a preview of the election day episode included footage of her sobbing, making it appear as though she was one of the cast members devastated by Trump's win, Tinsley, who knows Ivanka Trump from the charity circuit and says she's met Donald Trump in Palm Beach, was conspicuously absent from that conversation. (In a follow-up email, she wrote: "Politics are fueled by a lot of passion, and for good reason. If someone is passionate about something, that is their choice." She declined to elaborate on her political views.)
In March, an ominous Page Six report cited two sources predicting that the season's episodes could be cut down to just 14 from 20. "Tinsley was a dud" was one source's withering take. Although her life has certainly never lacked excitement, reality television tends to reward undignified self-caricature to a degree that seems potentially challenging for a former debutante, even one who reportedly sleeps "like a zombie" to keep her false eyelashes in place. Two other comparatively low-key women who previously held Tinsley's spot on the show, Kristen Taekman and Jules Wainstein, both left the franchise following brief stints. After making our way inside the building and into the dressing room, I asked her whether being a cast member on a reality show meant she felt pressure to be a big personality, or to sow conflict.
"I have a big personality, it's just sort of how I've always lived my life," she said, gently pushing back. "I think I start off a little slower [on the show], because I'm new, and sort of got a little louder, more verbal. But that's not because I felt like I needed to."
The Real Housewives, she said, "was just a great way to get back to New York and be myself again, honestly."
Tinsley speaks about herself as though she's most comfortable pinned underneath the white-hot glare of a flashbulb, but in 2017, any kind of fame—particularly the reality TV kind—is corrosive and unforgiving, not to mention endlessly demanding. After we'd chatted for about 25 minutes total, Tinsley made it clear that she would prefer that I stop asking her things. "Sorry, it has nothing to do with you, but I'm really nervous right now," she said, pacing the room in her giant shoes. Kelly, her publicist, rushed to retrieve some alcohol. Several framed photographs of Andy Cohen hamming it up with famous guests loomed menacingly above us. This was it: her second, possibly third chance at the spotlight. DON'T FUCK IT UP! the walls screamed.
Unable to leave yet faced with the overwhelming impression that my presence was making the talent uncomfortable, I flung myself into the collective effort to put Tinsley at ease. I offered her my seat, drank her discarded vodka soda, complimented her spray tan, said that maybe I would get a spray tan after seeing her amazing spray tan, reinforced once again that I loved her spray tan, and offered what I hoped might be distracting personal anecdotes. "I had a panic attack before going on ESPN once, so I get it," I told Tinsley with a knowing look. This was not a helpful or interesting thing to say, I learned. By the time a producer came in with notes before the show, I felt that I may vomit on her behalf.
At some point after we watched Tinsley test out the most flattering seated positions—she would be sitting to the left of fellow guest Amber Tamblyn, which everyone agreed was a setback—I was asked politely by a member of her entourage if I had a Real Housewives tagline. Every Housewives fan with a crumb of wit has at least attempted to make up their own catchphrase, and as a person who sometimes writes about reality television, people usually assume that I have one.

"Yeah," I replied coyly, launching myself into the most unethical act of my professional life. I do not have a tagline. I should have a tagline. I panicked.
"Some people call me a pushover, but when push comes to shove, I'll push you over," I said.
The room erupted. "Oh my god, that's amazing," Tinsley howled, clapping her hands. The air glowed with approval.
It was my roommate's tagline.
My humiliating secret buried deep, I followed Kelly into the audience, where we watched a hoarse and extraordinarily energetic Andy Cohen interview Tinsley and Amber Tamblyn. She made it through unscathed, although Amber, a Housewives fan and dependable crowd-pleaser, stole the show when she made Andy take a sip of her breast milk. Tinsley threw her head back in a perfect, tinkling laugh.
The show ended quickly, and we said our goodbyes. As I waited for my ride, Tinsley posed happily for photographs with a group of audience members. In a follow-up email, I asked her how she thought the night went. "WWHL was a surreal experience," she wrote. "It was absolutely a blast! I really enjoyed it and it was everything I'd imagined it would be. I am really grateful to be on RHONY and appreciate all of the opportunities that come with it."