A federal judge has issued an injunction against a series of abortion restrictions in the state of Arkansas, including one banning the procedure after 18 weeks. The injunction also prevents the closure of the state's last surgical abortion clinic.
The Wall Street Journal reports that on Tuesday, U.S. District Judge Kristine Baker issued a preliminary injunction blocking three of the dozen anti-abortion bills Arkansas passed this legislative session. One, the state's "Cherish Act," would prohibit abortion at 18 weeks. The second, Senate Bill 448, mandates that abortion providers be OB/GYN board-eligible or certified. (Medical organizations have called this an unnecessary requirement, and the American College of Obstetricians and Gynecologists opposes it.) The third, "Down Syndrome Discrimination by Abortion Prohibition Act," prohibits an abortion if the person is seeking one because fetal Down Syndrome was detected.
Arkansas has only two abortion clinics, a Planned Parenthood and a Family Planning Services, both of which are in Little Rock, and the latter of which is the only clinic that performs surgical abortions.
But the clinic does not have an OB/GYN board-eligible or certified practitioner, and Senate Bill 448 would have forced it to close, prompting Baker to rule that the bill "imposes substantial burdens on a large fraction of women seeking abortions in Arkansas that 'substantially outweigh' any state interest or any benefits to those women."
In fact, CNN reports, Baker ruled that all three laws "cause ongoing and imminent irreparable harm to the plaintiffs and their patients," and that "the harms to women who are unable to obtain abortion care as a result of (the acts) are irreparable." The 18-week ban, Baker argued, is unconstitutional under Roe v. Wade, though certainly Roe's fate hangs in the balance.
G/O Media may get a commission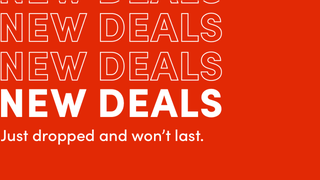 Up to 70% off
Wayfair - Cyber Week Deals
The state's attorney general's office has filed an appeal in response to Baker's injunction.