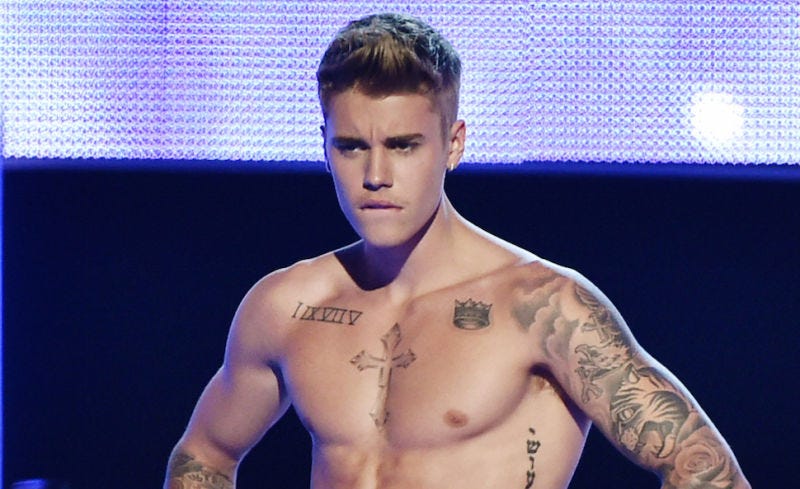 Justin Bieber has returned to being the young, entitled pop star that we all love—or loathe—and remember. Apparently he was thrown out of Tulum, an ancient Mayan site in Mexico, for climbing on restricted ruins and taking off his pants; all while drunk, of course.
According to reports, Bieber and new ladyfriend, Hailey Baldwin, visited the site on Thursday, where they enjoyed learning about the ancient cultures of Mexico.
Upon entering Tulum, the troublesome Canadian is said to have decided that was the time to drop trou and "[show] off his backside" while posing for a photo. Understandably, security wasn't thrilled at this behavior and asked him to stop, which he did after a heated exchange of threats and insults.

Soon after, Bieber reportedly ventured off into a restricted area despite signs prohibiting entrance. It's at that point that he and his friends were finally told they had to leave and were escorted off the site.
At least Bieber is keeping his hard-earned reputation intact. [Page Six]
---
Lady Gaga continues to, um, borrow heavily from feminist performance art. In the cover for V Magazine, she and Taylor Kinney appear in a post-coital selfie. Something about sex on a canvas for peace or something very avant-garde like that. [E!]
---
Hunger Games' Amandla Stenberg came out as bisexual in a Snapchat video. In the Snap, Stenberg, who's currently on the cover of Teen Vogue, thanked the magazine for putting black girls in the magazine. She said it's "deeply bruising" to "fight against your identity and to mold yourself into shapes that you just shouldn't be in." She then added, "As someone who identifies as a black, bisexual woman, I've been through it." [Mashable]
---
Image via Getty.