This weekend, I attended Governors Ball with a few of my coworkers. I wore jean shorts, a weird floral shirt, a soft blue sweatshirt that said "Atlantic City," and several gold bracelets. I felt fine about this outfit choice. I felt comfortable with this outfit choice. There was nothing this outfit needed less than a too-large crown of fake plastic daisies. Unfortunately, I had volunteered to wear one and write about it, so I sacrificed $10, shoved it on my head, and immediately felt like I needed an inhaler.
In case I need to spell it out for you, I'm a self-conscious person. I really do not like to be the center of attention (she writes underneath a picture of herself, in a blog post about herself). It's true, though! This may be because I'm a redhead, but I learned from a young age to conflate an eyeballing with ridicule. My approach to style is about blending in rather than standing out—blending in in a certain way, of course, because I'm a monster. I don't like ear cuffs or fedoras, and god forbid you try to sell me peplum; I follow a marginally different yet equally boring style ethos of Birkenstocks and shapeless dresses and cheap ripped jeans from Urban Outfitters. I do not enjoy wearing items that might attract the dreaded, searing up-and-down eye flick. I did not enjoy wearing a flower crown, even though 30 to40 percent of Gov Ball attendees were also wearing flower crowns.
Weirdly, none of them seemed particularly humiliated:
G/O Media may get a commission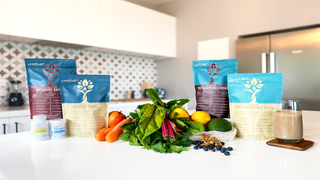 They were everywhere—on men, on women, on almost every single teen in attendance. And yet, I was racked with shame. My hair wasn't even curly that day! (Everyone knows you can't wear a flower crown with straight hair.) I was absolutely sure that I was going to see someone I knew, and I did almost immediately, although I'm pretty confident he didn't see me because I ripped off my headgear and sprinted away. Later, we wandered over to Bjork, where a pair of albino spiders were eating each other onscreen. Obviously, this did nothing for my fraying nerves.
At last year's Gov Ball, sellers were hand-making the crowns using individual silk flowers; this year, they're mass-produced, made by the same company that supplies tween emporiums WetSeal and Forever21. According this year's flower crown merchant Mandy Reiter, the founder of Lux Accessories, the flower crown industry is still (still) booming: "Thanks to Coachella, flower crowns have become a phenomenon in the last two years. Our sales have skyrocketed to the point where over 20% of our whole business is in hair."

I asked her associate Ashley McGowan why she thinks flower crowns have become so huge. "It's that Farrah Fawcett thing, like, a blonde beach bombshell walking through a meadow at Woodstock," she replied enthusiastically. "It's just about being whimsical, being trendy, being one with the earth. It's like a throwback to our heritage. It's got that retro vibe, and it's like, every girl loves flowers, let's face it!"
Are there any noticeable similarities between the people who come up to buy one of your crowns? "It's a fun, carefree, loving girl, who loves fashion, music, entertainment; she's at the heart of pop culture—she's with it, she gets it."
The idea of "freedom" came up quite a bit. "Everyone's at a different phase in their life at these music festivals, you can be whoever you want to be and be free, and there are so many different kinds of people that gather in this huge space. Everyone's here for a common cause: we love music, we love life, why not decorate yourself properly?"
I took issue with this explanation. Is the flower crown customer really free? It seems to me like she/he is totally shackled to the idea of a chiller, happier, one-size-fits-all persona, made effortlessly achievable via economic transaction. The flower crown represents an attitude you don't have to work to cultivate, easily discarded at the end of the day.
But it's undeniable that most of the people I saw wearing one looked like they were having an amazing time. Sure, some of them might have been mindless trend slaves, obsessively focused on curating fairy princess festival vibes on their Instagrams, but some of them just didn't give a shit. When we asked one crowned attendee why she took the floral plunge, she made an excellent point: "Honestly, yesterday, my other friend and I were like, 'NOT buying one of those.' Then we had a couple of beers and we were like, 'We NEED those.' So, I mean: alcohol."
Flower crowns, it turns out, are a totally different experience after 4.5 glasses of stackable wine. "I feel so free!" I yelled, probably.
---
Images via Ellie Shechet & Julianne Escobedo Shepherd.
Additional reporting by Julianne Escobedo Shepherd.
Contact the author at ellie@jezebel.com.