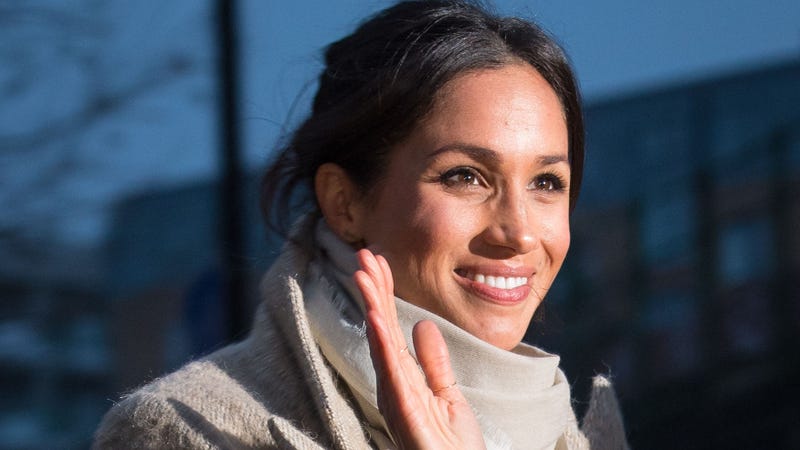 It's hard not to love this story about a group of women cooks who came together after the Grenfell Tower fire and the day Meghan Markle visited their kitchen.
Markle stopped by the Hubb Community Kitchen in January ("hubb" means "love" in Arabic) and was put to work washing rice. "I can't believe I made her wash rice!" Munira Mahmud, one of the organizers, told the Guardian. But they had to make lunch; the women cooks leading this communal feast had been using the facilities at Al Manaar Muslim Cultural Heritage Centre to cook for their friends and families, when many affected by the Grenfell fire were living in hotels.
When Markle discovered that the women could only afford to use the center's kitchen two days a week, she suggested they write a cookbook. And with some help from the Royal Foundation, they did; proceeds from Together: Our Community Cookbook, which is out later this week, will help Hubb Community Kitchen operate seven days a week. Markle also penned the foreword.

I don't know about you, but this all sounds pretty dope to me! The Duchess of Sussex continues to be the cool one; Kate could maybe step it up.