Ann Dowd's warmth is almost disconcerting after watching her intense performances of characters capable of considerable cruelty in The Leftovers and The Handmaid's Tale. In person, her eyes alternately sparkle when she talks about her work and family, and then flicker concern when the subject matter turns to a misgiving of mine about my life or place in the world (Dowd asked me several questions about myself during our chat last week in a Chelsea coffeeshop). Those same eyes have been put to exacting, often mocking use on screen, providing even more evidence of Dowd's considerable expressive range.
Dowd is remarkable not just for her craft, but for a career narrative that upends conventional wisdom about Hollywood and its place for women over 30. After working steadily through the '90s in relatively small roles, Dowd broke out at age 56 with 2012's festival fave Compliance. Now at 61, she has been nominated for two Emmys—for her role as the cult leader/possible apparition in HBO's now-departed series The Leftovers and another for her work as the taskmaster Aunt Lydia, who helps enforce the ruling misogyny of the dystopian Gilead in The Handmaid's Tale.
Over cappuccinos, Dowd and I discussed her life and career for over an hour. An edited and condensed transcript of that conversation is below. Minor Leftovers/Handmaid's Tale spoilers are included.
---
JEZEBEL: It seems like when it comes to your career, there was before Compliance and there was after Compliance.

G/O Media may get a commission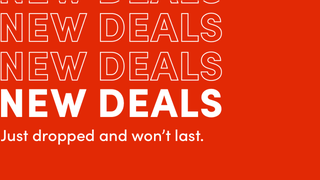 Up to 70% off
Wayfair - Cyber Week Deals
ANN DOWD: Correct. I think so.
So your breakout role happened when you were 56. That is an incredibly unconventional narrative, wouldn't you say?
When I came out of acting school waiting on tables like we all do, one of my classmates, Elizabeth Perkins, hit very fast. I was on the way to work and I had my black pants, shirt, tie—gross—going to wait on tables, I look over and there's a limousine parked out of the movie theater and it's the opening of About Last Night... I thought, "I'm going to wait on tables and she's going to her premiere." I went to work, came home, and I just fell apart, more than once. "What is going on? When is the gonna happen? How long is this gonna take? Why? Why? Why?" Fretting. And I'm not kidding, a very quiet, strong voice inside [said], "All will be fine. It will happen when you are 56."
Really?
I swear! "It will happen in your 50's, it will happen when you're 56." I would say my biggest challenge was to let go of the anxiety and let go of the need to control the character and audience response. That's why the theater is so important: you have to. You can't say, "Cut, can I do that again? That didn't feel great." You gotta say, "Whatever I have, right now, I will give you." The prayer [before a show] is always: "Help me to let go." The great thing about age is that you do that. You get tired of trying to control things. The characters now make much more sense to me. In the theater there aren't the same requirements: skinny, pretty, leading lady.
At what point did you let go of that anxiety?
I haven't, see. But much more so now. I don't have to pound it to death. I think it's a gradual process in a character, of knowing one another.
You're good at playing cruel. When people recognize you on the street, do they ever hold things Patti has done against you?
No. I think people relate to her on some level, having been to that place of no agency, no esteem, somehow. I think of her that way in her beginnings, let's say, until she comes into her own.
I think the Guilty Remnant's flaw was operating without the possibility of hope, but I totally understood their overall objective: Let's not anesthetize ourselves to reality. Even when they were positioned as antagonists, the show made sure you understood where they were coming from, and that speaks greatly to the empathy that fueled The Leftovers.
I agree with you 100 percent. I can't say that I would have joined the Guilty Remnant. I wouldn't have been one of those people. I wouldn't have been having a parade, either. This notion of letting go of attachment and stopping the nonsense and squaring off with what is true, which is that the world as we knew it is gone, and death was the goal for them—let's take it upon ourselves to end it because it is over. That I could operate from.
The thing that happened as I was filming The Leftovers is that as soon as I stopped fighting that [Patti was going to die], she taught me to let go, which is what she is doing. The fact that life and work dovetailed, I thought, "Okay, the message is right there, doll." Just stay with it. Sit with the grief—that's the big gift in The Leftovers to me—and you can manage. Don't run from it. Don't pretend it isn't there. Sit with grief and loss. And let go. It was one of the most transformative experiences I will ever have in that cabin. And then I did let go of her, and doesn't she come back [for Season 2]? It was like a dream come true: Are you kidding me?
Did it matter to you as to whether or not Patti in the second season was actually there or if it was all in Kevin's head?
No, it didn't matter at all because of Damon. You realize quickly: Let go of the linear construct, the concreteness of things. Someone said, "Do you think she's a ghost?" I said, "I think she's present. Doesn't change the way I play it one iota. Whatever it is, she is alive and well with him, and not wanting to even be there half the time."
How does the overlap in both Patti and Aunt Lydia—the sadism, the vast palate of cruelty you pull from to play each of them—strike you?
Well, I think of them as entirely different. To me, Patti's journey starts with an abusive husband, and let's assume an abusive childhood—an inability to leave that. No agency, no belief, no one ever said, "Hey, your opinion matters and good for you." It's like Compliance: "Shut up. Keep that boyfriend, fatty, because you're not getting another one." Didn't have the constitution to say, "Fuck you. I'll show you. You wait." She comes into her own, Patti, because she's aware that something is about to happen. I think for the first time she steps into herself. As it turns out, she's a natural leader, she can commit the end game.
For, Lydia, I said to Bruce Miller, "What do you think she was beforehand?" He said, "I think she was a teacher." I thought, "Oh, I bet it was a Catholic girls' school." Or even better: a public school, where she saw the world going to hell, the promiscuity, the language, the lack of respect for God or the Bible or anything that was a refuge. I always thought of her as a loner, maybe grew up as an only child. Did she lose a child? Did she have no success with men at all? Obviously the Bible is her nightly read, her friend. I think she loves those girls deeply, she feels that her job is to make sure they understand exactly what is expected of them, what they need to do to survive in this world, how to form a relationship with God, how to understand you've been blessed—you can bring a baby into this world; many cannot.
Do you think Lydia feels subjugated herself by the men that rule Gilead?
The distribution of power is not clear. The commanders are clearly up there, but it's not clear in that scene with Serena Joy [before the party when Serena Joy tells Lydia to "remove the damaged ones"]. I think in order to not make a scene, Lydia chooses to comply, but had it been another circumstance she would have said, "Let's speak over here in a corner."
I grew up in a conservative Catholic family. There was tons of love in our family, but there were also rules about deferring to authority, deferring to the church and [that] my father was the head of the household. My mother would laugh. She wouldn't push it. She didn't want to have that conversation because what's the point. But she knew damn well he wasn't the head of the household; she was keeping the house afloat.

How important are your dual Emmy nominations to you?
It's important to me. It's from our peers, and I'm deeply grateful for that. I try to keep a balance on it.
It seems like part of the reward is getting to do what you get to do and get paid for it.
That is the reward.
But I get it, that it's an honor and that practically speaking, it can be a very useful thing for your career.
It's wonderful thing. And it's wonderful to be older and to really know what gratitude feels like, deeply. Time goes so quickly, you know?
For years it was conventional wisdom that there was very little room for women over 30 in Hollywood. You worked steadily into and after your 30s and you broke out at 56. Where does that put your perspective of ageism in Hollywood?
I think there's more opportunity. There's much more content now. Many more projects to work on, and many more women involved who are going to write women's roles. I always stayed clear of that [line of thinking]. I couldn't take the anxiety about it, so I never went down those lanes. I did in my dark moments and say, "Look in the mirror, girl." But I was never, in my opinion, hired for my looks. My face is fine, and that's great, but it's an everyman kind of thing, you know what I mean? I go into the makeup trailer for Handmaid's Tale, it takes about 30 seconds! They're pretending to put makeup on me. That's why I love Good Behavior [another show she appears on]: makeup, curls in the hair, nice nails.
The Handmaid's Tale, Compliance, and The Leftovers all have called on you to don a no-makeup look. Is there any ego there for you that makes that challenging?
Oh no, no ego there whatsoever. None. Never had that, to the disappointment of my mother. I am conscious of my weight, that's always been an issue. That makes me uncomfortable, but then again, I have a choice there don't I? It's not the easiest thing in the world. But not about the other [stuff]. And that's true about aging as well. I find it very beautiful to see an actor who is aging. To me, that is so moving. Gorgeous.
This notion of "character actors" and what that means—'cause I don't think they're complimenting you necessarily [when they say that]. Early on they're not. I had a conversation when I was young, she was one of many, I didn't work with her often. We were having lunch and she said to me, "Let's face it: you're a character actor." The, "Let's face it," part is like, "Let's face it: You have a drug problem." That's not followed by a compliment. I remember thinking, "Wow, I'm done with you." I hope every actor has this instinct. And in life, any part of life: Anyone, anything, label, whatever, that diminishes your hopes for your career and your life is to be dismissed. Immediately.