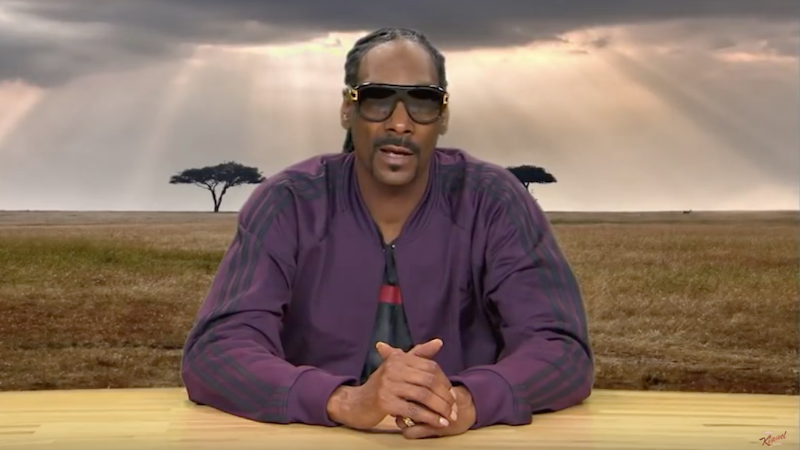 A petition has popped up requesting that Snoop Dogg become the narrator for a season of BBC's nature documentary series Planet Earth, a show that's better watched in a certain state of mind.
Last year, Jimmy Kimmel did a recurring nature segment with Snoop called Plizzanet Earth where the rapper and entrepreneur documents the adventures of seals, otters, squirrels and the like. People now want those narrations to be a reality.
Nature is already super cool in itself (think about snowflakes for a second and just, the way that they are), but Snoop's presence would make a show like Planet Earth even more illuminating. The Change.org petition in support of giving Snoop the gig currently has over 17,000 signatures from lovers of things that come from the earth.
Snoop himself thinks it's hilarious.
---
Contact the author at clover@jezebel.com.
Image via ABC screengrab