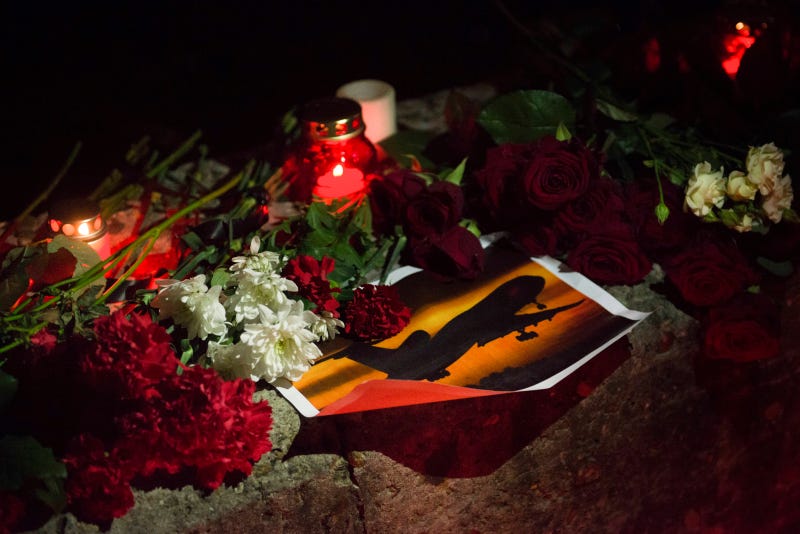 A Russian military plane headed to Syria had just taken off on Sunday when it crashed into the Black Sea. Authorities believe all 92 people aboard, including a famous military band traveling to entertain Russian troops, are dead.

According to the New York Times, while the cause of the crash is still under investigation, initial reports from Russian media indicated the culprit was mechanical failure.
Russia's transport minister told the Associated Press that investigators are looking into several possible reasons for the crash, including terrorism.
Further information on the flight's passengers come from the Times' report.

"Wreckage of the plane, which was carrying 84 passengers and eight crew members, was found in the sea, most of it about one mile from shore, the Russian Defense Ministry said. No survivors have been found at the crash site, the Defense Ministry said.

Passengers on the flight, which originated in Moscow and stopped in Sochi to refuel, included 64 members of the Alexandrov Ensemble, the Russian military choir, who were traveling to Russia's Khmeimim Air Base in Syria. The band planned to serenade Russian personnel in Syria on New Year's Eve."
The ensemble's founder's grandson, Yevgeny, demonstrating a severe lack of perspective, told the Russian news website Meduza that, "the best members of the ensemble died."
The Times reports that the plane had underwent maintenance in the fall and was helmed by an experienced pilot.
[via New York Times]